Hunt Valley, Maryland (16 May 2022)—EA Engineering, Science, and Technology, Inc., PBC (EA), a leading provider of interdisciplinary environmental services, is pleased to announce that Mark Fisher, CIH, has joined the firm as a Health and Safety Manager, reporting to EA's Director of Health and Safety. Mark will support project teams nationwide in developing site-specific health and safety plans and ensuring safe work practices under a variety of contracts for public and private sector clients.
For the last three decades, Mark served as an industrial hygienist with the U.S. Army Corps of Engineers (USACE) Environmental and Munitions Center of Expertise. In this role, he was tasked with a wide range of programmatic and site-specific health and safety leadership and technical guidance. His responsibilities included developing and maintaining occupational health and safety program requirements in compliance with guidance and regulations for the USACE cleanup program. Mark created and led the USACE Vapor Intrusion Work Group and worked with review teams to provide expert vapor intrusion exposure investigation and mitigation advice. He also developed and implemented guidance for applying Clean Air Act regulations to environmental remediation projects and design of air sampling and dispersion modeling to characterize community exposure.
"Mark joins an expanding roster of certified industrial hygienists supporting our growing Department of Defense and munitions response programs," said Rob Marcase, CIH, CSP, CHMM, EA's Director, Health and Safety. "He literally helped write the book on USACE occupational health and safety requirements for the environmental cleanup program by serving as team lead for development of Section 33 'Hazardous Waste Cleanup Operations' in the USACE Safety Manual (EM 385-1-1)."
Mark holds a Bachelor of Science degree in Biochemistry from Wichita State University and is a Certified Industrial Hygienist by the American Board of Industrial Hygiene—now the Board for Global EHS Credentialing. Early in his career, he was an American Field Service exchange student to the Netherlands where he gained an appreciation for foreign culture and customs, especially Dutch, and what it means to live life below sea level. Mark is a strong advocate for science, technology, engineering, and math (STEM) education, and regularly volunteers for school science demonstrations and Boy and Girl Scout educational projects.
About EA Engineering, Science, and Technology, Inc., PBC
EA is a 100% employee-owned public benefit corporation that provides environmental, compliance, natural resources, and infrastructure engineering and management solutions to a wide range of public and private sector clients. Headquartered in Hunt Valley, Maryland, EA employs more than 575 professionals through a network of 27 commercial offices across the continental United States, as well as Alaska, Hawaii, and Guam. In business for more than 48 years, EA has earned an outstanding reputation for technical expertise, responsive service, and judicious use of client resources. For more information about EA, visit www.eaest.com.
CONTACT:
Amy Lambert
EA Engineering, Science, and Technology, Inc., PBC
225 Schilling Circle, Suite 400
Hunt Valley, Maryland 21031
410-527-2470
alambert@eaest.com
×
Contact Us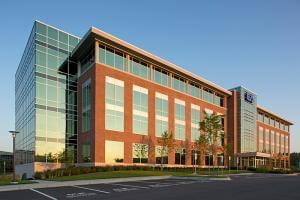 ×
Alaska
Arkansas
California
Colorado
Delaware
Georgia
Guam
Hawaii
Illinois
Maryland
Michigan
Montana
Nebraska
New Mexico
New York
Rhode Island
Texas
Virginia
Washington
EA Satellite Residential locations (Contact 1-800-777-9750)