Hunt Valley, Maryland (5 May 2022)—EA Engineering, Science, and Technology, Inc., PBC (EA), a leading provider of interdisciplinary environmental services, is pleased to announce the opening of its Omaha office. This new location expands the firm's existing Nebraska operations, currently centered in Lincoln.
The new office location:
EA Engineering, Science, and Technology, Inc., PBC
7836 Wakeley Plaza
Omaha, NE  68114
Telephone: 402-817-7664
Contact:  Craig Johnson, Senior Manager
Email:  craigjohnson@eaest.com
"We have experienced significant growth in the region, having doubled our staff over the last 5 years," said Michael Battle, Executive Vice President and Chief Operating Officer. "A second Nebraska office allows us to better serve the needs of our existing federal, state, municipal, county, and Natural Resource District clients, while cultivating relationships with additional private and public organizations."
The EA Team has been serving clients in Nebraska and across the nation for over 40 years through our local office in Lincoln. With a growing staff approaching 50 professionals, this new location is part of a larger expansion and investment strategy within the Midwest region, including recent new senior level hires such as Craig Johnson, CHMM, and Rodney Verhoeff, PMP.
"We have a long history of helping clients throughout the Midwest address their most complex environmental challenges," said Dale Schlautman, Vice President and Manager of EA's Midwest Operations. "In addition to serving our existing state and local clients, our new office in Omaha enhances our ability to support a variety of federal agencies, including the Omaha District of the U.S. Army Corps of Engineers."
EA provides a range of comprehensive environmental services from its Nebraska locations, including natural resources, engineering, site characterization and remediation, munitions response, permitting, and environmental compliance. Local expertise consists of environmental planning, civil/environmental design, sampling, permitting, hydrogeology, construction management, community involvement, and grant support funding.
About EA Engineering, Science, and Technology, Inc., PBC
EA is a 100% employee-owned public benefit corporation that provides environmental, compliance, natural resources, and infrastructure engineering and management solutions to a wide range of public and private sector clients. Headquartered in Hunt Valley, Maryland, EA employs more than 575 professionals through a network of 27 commercial offices across the continental United States, as well as Alaska, Hawaii, and Guam. In business for more than 48 years, EA has earned an outstanding reputation for technical expertise, responsive service, and judicious use of client resources. For more information about EA, visit www.eaest.com.
×
Contact Us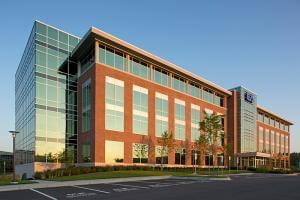 ×
Alaska
Arkansas
California
Colorado
Delaware
Georgia
Guam
Hawaii
Illinois
Maryland
Michigan
Montana
Nebraska
New Mexico
New York
Rhode Island
Texas
Virginia
Washington
EA Satellite Residential locations (Contact 1-800-777-9750)