Hunt Valley, Maryland (2 February 2022)—EA Engineering, Science, and Technology, Inc., PBC (EA), a leading provider of interdisciplinary environmental services, is pleased to announce that Rodney Verhoeff, PMP, has rejoined the company as a Senior Project/Program Manager having previously worked for EA from 2009 to 2011. In his new role, Rodney is responsible for expanding the firm's project portfolio in the state and local markets throughout the Midwest by identifying and developing new business opportunities and expanding service offerings to existing clients. He will also provide program and project management support for a variety of projects.
A seasoned professional in environmental science and natural resources management, Rodney has more than 25 years of experience supporting and leading natural resources districts, regional watershed coalitions, and private industry with a focus on watershed management and environmental compliance and restoration. In addition to his technical capabilities, he has developed a broad set of advanced skills in stakeholder collaboration, grants management, and public outreach and facilitation. Further, Rodney has considerable experience in client support and business development having both created and led business consulting and professional development programs that helped bridge good science and research with private industry needs.
"We are thrilled with the return of Rodney to our team," said Dale Schlautman, Vice President and Manager of EA's Midwest Operations. "EA already supports a wide range of public sector clients throughout the Midwest, and Rodney will help broaden the reach of our services because he clearly understands our clients' needs and perspectives, having himself walked in their shoes."
Rodney holds both a Master of Science degree in Agronomy and a Bachelor of Science degree in Natural Resources from the University of Nebraska-Lincoln. With over 18 years of experience managing projects, he has become an avid proponent of best management practices, continuous improvement, and employing technology to deliver the value expected by clients. Rodney earned his Project Management Professional (PMP)® certification in 2005, and more recently earned several Lean Six Sigma and Agile certifications including Certified Scrum Master (CSM), Certified Scrum Product Owner® (CSPO), and Certified SAFe® Program Consultant (SAFe SPC).
About EA Engineering, Science, and Technology, Inc., PBC
EA is a 100% employee-owned public benefit corporation that provides environmental, compliance, natural resources, and infrastructure engineering and management solutions for a wide range of public and private sector clients. Headquartered in Hunt Valley, Maryland, EA employs more than 575 professionals through a network of 26 commercial offices across the continental United States, as well as Alaska, Hawaii, and Guam. In business for more than 48 years, EA has earned an outstanding reputation for technical expertise, responsive service, and judicious use of client resources. For more information about EA, visit www.eaest.com.
CONTACT: Melissa Smith
EA Engineering, Science, and Technology, Inc., PBC
225 Schilling Circle, Suite 400
Hunt Valley, Maryland  21031
410-329-5116
masmith@eaest.com
×
Contact Us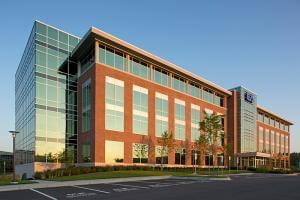 ×
Alaska
Arkansas
California
Colorado
Delaware
Georgia
Guam
Hawaii
Illinois
Maryland
Michigan
Montana
Nebraska
New Mexico
New York
Rhode Island
Texas
Virginia
Washington
EA Satellite Residential locations (Contact 1-800-777-9750)