Hunt Valley, Maryland (19 January 2022)—EA Engineering, Science, and Technology, Inc., PBC (EA), a leading provider of interdisciplinary environmental services, is pleased to announce that Craig Johnson, CHMM, has joined the company as a Senior Project Manager. In this position, he will be responsible for managing large and complex environmental investigation and remediation projects, most involving emerging contaminants and/or military munitions. In addition, Craig will serve in a quality control capacity performing senior technical review and as a mentor training and developing young professionals. Reflective of his career, his focus will be on Department of Defense (DoD) Installation Restoration and Military Munitions Response Program environmental projects and programs for customers nationwide.
"Craig's management and leadership acumen is reflective of EA's commitment to add talented professionals to ensure the company continues to focus on client service excellence as we grow," stated Michael Battle, Executive Vice President and Chief Operating Officer. "He has quickly proven his ability to seamlessly integrate into our operational leadership team, and we look forward to him serving in a pivotal role in the future."
Craig joins EA with more than 30 years of experience executing and managing the full spectrum of site investigation and remediation projects, from initial assessment through design and full-scale remedial construction. During his career, he has led the successful completion of more than 25 major environmental remediation projects with many completed under performance-based, fixed price contracts. His military munitions expertise includes managing small arms range removal actions, munitions and explosives of concern surface removals, and open burn/open detonation investigations. His prior management experience also includes member firm representation on several joint ventures serving federal customers.
"Committed to delivering real customer value, Craig excels at applying his extensive experience to identify opportunities for innovation and delivering the best technical products to our DoD clients," added Dale Schlautman, Vice President and Manager of EA's Midwest Operations, which is set to expand with the addition of an Omaha, Nebraska office with Craig as Operations Manager.
Craig earned a Bachelor of Science degree in Chemistry from the University of Nebraska-Lincoln. He is a Certified Hazardous Materials Manager (CHMM) through the Institute of Hazardous Materials Management and has completed numerous industry-recognized training courses including the U.S. Army Corps of Engineers Construction Quality Management for Contractors.
About EA Engineering, Science, and Technology, Inc., PBC
EA is a 100% employee-owned public benefit corporation that provides environmental, compliance, natural resources, and infrastructure engineering and management solutions for a wide range of public and private sector clients. Headquartered in Hunt Valley, Maryland, EA employs more than 575 professionals through a network of 26 commercial offices across the continental United States, as well as Alaska, Hawaii, and Guam. In business for more than 48 years, EA has earned an outstanding reputation for technical expertise, responsive service, and judicious use of client resources. For more information about EA, visit www.eaest.com.
CONTACT: Melissa Smith
EA Engineering, Science, and Technology, Inc., PBC
225 Schilling Circle, Suite 400
Hunt Valley, Maryland 21031
410-329-5116
masmith@eaest.com
×
Contact Us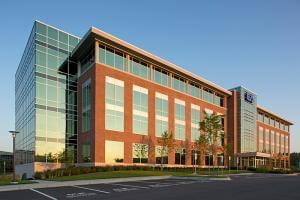 ×
Alaska
Arkansas
California
Colorado
Delaware
Georgia
Guam
Hawaii
Illinois
Maryland
Michigan
Montana
Nebraska
New Mexico
New York
Rhode Island
Texas
Virginia
Washington
EA Satellite Residential locations (Contact 1-800-777-9750)