Hunt Valley, Maryland (25 July 2023)—EA Engineering, Science, and Technology, Inc., PBC (EA), a leading provider of interdisciplinary environmental services, is proud to announce that Ivy Harvey, Program Manager, was among the 2023 recipients of Water For People's Kenneth J. Miller Founders' Award, which honors outstanding volunteer champions supporting Water For People's cause of providing safe water and sanitation to help bring an end to the global water crisis.
"Ivy is a leader of EA's workplace giving program and is always willing to tie up loose ends, identify new ways to engage, and push the committee to do more," said Katherine Williford, Chief Growth Officer for Water For People. "From leading March Madness Brackets for Water to the annual Move-a-Thon, Ivy has made [EA's] program stronger and more sustainable for the future."
As a long-time and active contributor and current co-chair of the firm's Workplace Giving committee, Ivy has selflessly dedicated significant time and effort to organizing events, creatively identifying new activities for engagement, proactively guiding other volunteers, and championing growth of the overall program. Her positive outlook and willingness to take on any task have made her vital to EA's continued success in achieving our contribution goals.
At the virtual ceremony held last month, Ivy thanked her colleagues at EA. "It's an honor and my pleasure to support Water For People in working for a noble mission," she said. "It's a joy to be part of."
EA's partnership with Water For People began in 2016 as part of the Charitable Giving pillar of EA's established Public Benefit Corporation framework. Over the years, EA and our nationwide team of professionals have raised hundreds of thousands of dollars through payroll or direct donations with a company match, one-time donations, and organized fundraising.
About Water For People
Water For People is an international nonprofit based in Denver, Colorado. Their goal is to bring water, sanitation, and hygiene services to everyone, and to make sure those solutions last forever. The organization partners with local community members, businesses, and governments to help them bring sustainable water and sanitation systems to their communities and provide the training and tools they need to maintain those systems for generations. To learn more, visit www.waterforpeople.org.
About EA Engineering, Science, and Technology, Inc., PBC
EA is a 100% employee-owned public benefit corporation that provides environmental, compliance, natural resources, and infrastructure engineering and management solutions to a wide range of public and private sector clients. Headquartered in Hunt Valley, Maryland, EA employs more than 625 professionals through a network of 27 commercial offices across the continental United States, as well as Alaska, Hawaii, and Guam. Entering our 50th year of business, EA has earned an outstanding reputation for technical expertise, responsive service, and judicious use of client resources. For more information about EA, visit www.eaest.com.
CONTACT:
Amy Lambert
EA Engineering, Science, and Technology, Inc., PBC
225 Schilling Circle, Suite 400
Hunt Valley, Maryland 21031
410-527-2410
alambert@eaest.com
×
Contact Us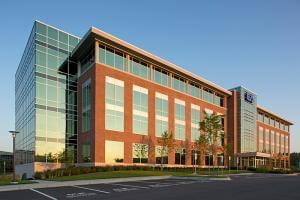 ×
Alaska
Arkansas
California
Colorado
Delaware
Georgia
Guam
Hawaii
Illinois
Maryland
Michigan
Montana
Nebraska
New Mexico
New York
Rhode Island
Texas
Virginia
Washington
EA Satellite Residential locations (Contact 1-800-777-9750)