Hunt Valley, Maryland (4 August 2022)—The Maryland Quality Initiative (MdQI) honored the Howard County Compost Facility at Alpha Ridge Landfill with a Green/Sustainability/Environmental Award at the organization's banquet, held earlier this summer at the Baltimore Convention Center. EA Engineering, Science, and Technology, Inc., PBC (EA), a leading provider of interdisciplinary environmental services, served as lead designer for the project, which is located at the Alpha Ridge Landfill in Marriottsville, Maryland. The 15-acre facility processes food scrap, yard trim, and manure into a soil amendment, which is then sold to residents and businesses. The compost is also used for landscape management of county-owned facilities.
"By building a large-scale municipal compost processing facility, Howard County is leading the region by adopting sustainable solid waste management strategies," said EA Senior Vice President and Business Unit Director Sarah Ridgway, P.E. "Its operational success can serve as a guide for other cities and counties looking to capitalize on opportunities for waste diversion."
MdQI's Award of Excellence program began in 1994, and has grown to include categories for planning, innovation, and partnering. The Green/Sustainability/Environmental Award was first presented more than a decade ago. Nominees are evaluated in use of recycled materials to eliminate waste or reduce energy consumption, targeted outcomes based on local environmental needs, long-term sustainability, and applications that exceed minimal standards outlined in local laws/regulations to provide a net increase in environmental function. The award is presented to all major parties of the project including the owner, engineer, and contractors—in this case, the Howard County Department of Public Works, EA, Allan Myers, and C.J. Miller LLC.
"This award recognizes not only the significant technical challenges the project overcame, but also the many benefits of large-scale organics processing," said EA Vice President Mark Gutberlet, P.E., BCEE, who accepted the honor along with Jeff Dannis, P.E., CCOM, the County's Chief, Operations Division (Alpha Ridge Landfill), and Sam Maruca from Allan Myers. "This compost facility has proven economical, efficient, and sustainable from an operational perspective, while creating long-term environmental benefits by diverting material that traditionally would have been landfilled, thereby reducing methane emissions—a greenhouse gas that plays a significant role in climate change."
When the project was initiated nearly a decade ago, the goal was to increase residential curbside collection of food scraps and food waste diversion from public schools. The facility includes primary composting and secondary curing areas, a feedstock receiving enclosure for material receipt and grinding, process piping for potable water and runoff from composting process, access roads, stormwater management, and erosion and sediment control. Last year, the County diverted more than 15,000 tons of organic waste from landfilling.
The Howard County Compost Facility project was also recognized by the County Engineers Association of Maryland in 2021 and the American Council of Engineering Companies / Maryland earlier this year.
About EA Engineering, Science, and Technology, Inc., PBC
EA is a 100% employee-owned public benefit corporation that provides environmental, compliance, natural resources, and infrastructure engineering and management solutions to a wide range of public and private sector clients. Headquartered in Hunt Valley, Maryland, EA employs more than 600 professionals through a network of 27 commercial offices across the continental United States, as well as Alaska, Hawaii, and Guam. In business for more than 48 years, EA has earned an outstanding reputation for technical expertise, responsive service, and judicious use of client resources. For more information about EA, visit www.eaest.com.
CONTACT:
Amy Lambert
EA Engineering, Science, and Technology, Inc., PBC
225 Schilling Circle, Suite 400
Hunt Valley, Maryland  21031
410-527-2410
alambert@eaest.com
×
Contact Us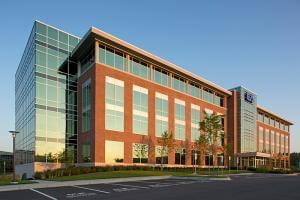 ×
Alaska
Arkansas
California
Colorado
Delaware
Georgia
Guam
Hawaii
Illinois
Maryland
Michigan
Montana
Nebraska
New Mexico
New York
Rhode Island
Texas
Virginia
Washington
EA Satellite Residential locations (Contact 1-800-777-9750)