Hunt Valley, Maryland (15 October 2021)—EA Engineering, Science, and Technology, Inc., PBC (EA), a leading provider of interdisciplinary environmental services, announced today that the Howard County Compost Facility at Alpha Ridge Landfill, which it designed, was honored as Large Project of the Year by the County Engineers Association of Maryland (CEAM).  As the engineer of record, EA shared this recognition with the project owner, Howard County, and the facility's construction contractors Allan Myers and C.J. Miller, LLC.  This prestigious award was presented during CEAM's Fall Conference on 30 September 2021, in Ocean City, Maryland.  Following the awards ceremony, the County and EA co-presented an in-depth, 30‑minute presentation detailing the project's attributes and benefits.
The first of its kind in Maryland, the facility is designed to compost yard trim, food scraps, and manure in aerated static piles.  It allows processing of approximately half of the County's curbside-collected yard waste and residential food scraps and has the capacity to produce 30,000 cubic yards of finished compost per year.  In addition to design phase services, EA provided permitting, bid-phase, and construction-phase support, including oversight of compost equipment installation.  The facility meets Maryland's regulations for compost facilities, including capture of contact water.  Supporting EA on this project was Dhillon Engineering, Inc. with structural and electrical design, a Maryland Department of Transportation-certified Disadvantaged Business Enterprise; and Engineered Compost Systems, supplier of the compost technology.
The CEAM Project of the Year Award is presented to the outstanding Maryland County Project that demonstrates responsiveness to citizens' needs, cost effectiveness, and innovative use of County staff and funds.  The compost facility was recognized in the Large Projects category for projects that exceed $5,000,000.
About EA Engineering, Science, and Technology, Inc., PBC
EA is a 100% employee-owned public benefit corporation that provides environmental, compliance, natural resources, and infrastructure engineering and management solutions to a wide range of public and private sector clients.  Headquartered in Hunt Valley, Maryland, EA employs more than 550 professionals through a network of 25 commercial offices across the continental United States, as well as Alaska, Hawaii, and Guam.  In business for more than 48 years, EA has earned an outstanding reputation for technical expertise, responsive service, and judicious use of client resources.  For more information about EA, visit www.eaest.com.
CONTACT:
Melissa Smith
EA Engineering, Science, and Technology, Inc., PBC
225 Schilling Circle, Suite 400
Hunt Valley, Maryland 21031
410-329-5116
masmith@eaest.com
×
Contact Us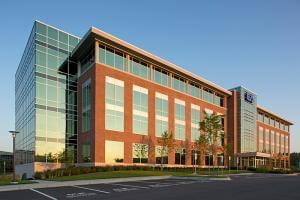 ×
Alaska
Arkansas
California
Colorado
Delaware
Georgia
Guam
Hawaii
Illinois
Maryland
Michigan
Montana
Nebraska
New Mexico
New York
Rhode Island
Texas
Virginia
Washington
EA Satellite Residential locations (Contact 1-800-777-9750)