Hunt Valley, Maryland (22 November 2021)—EA Engineering, Science, and Technology, Inc., PBC (EA), a leading provider of interdisciplinary environmental services, is pleased to announce that, together with its client the Town of Berlin, the company was recognized with a Gold Star Partnership Award from the Maryland Coastal Bays Program for its outstanding record of improving water quality in the Coastal Bays.  The award was presented to the Town of Berlin during a ceremony held on 19 October 2021.
While the Town and EA have been working together for more than 10 years implementing stormwater mitigation projects throughout the municipality, it was the creation of an innovative submerged gravel wetland—aimed at treating stormwater runoff and reducing runoff pollutants—that garnered the award.
Located on Town-owned property, which was a former electrical substation, the submerged wetland collects and filters stormwater before it enters the nearby waterway.  In addition to being a stormwater mitigation area, the property is now an aesthetically pleasing green space, which serves as habitat for native plants, birds, and other wildlife.  EA provided engineering design services as well as bid- and construction-phase support.  The project was made possible by funding obtained through grants from the Maryland Department of Natural Resources (administered by the Maryland Coastal Bays Program) and Chesapeake Bay Trust.
"We are so proud to be honored with our client, the Town of Berlin, as it reflects both organizations' continued commitment to improving water quality in Maryland's Coastal Bays," stated Ian MacFarlane, EA Chair and CEO.  "In addition, we would like to extend our gratitude to the funding agencies as well as the project contractor, Goody Hill Groundwork."
About EA Engineering, Science, and Technology, Inc., PBC
EA is a 100% employee-owned public benefit corporation that provides environmental, compliance, natural resources, and infrastructure engineering and management solutions to a wide range of public and private sector clients.  Headquartered in Hunt Valley, Maryland, EA employs more than 575 professionals through a network of 26 commercial offices across the continental United States, as well as Alaska, Hawaii, and Guam.  In business for more than 48 years, EA has earned an outstanding reputation for technical expertise, responsive service, and judicious use of client resources.  For more information about EA, visit www.eaest.com.
CONTACT: Melissa Smith
EA Engineering, Science, and Technology, Inc., PBC
225 Schilling Circle, Suite 400
Hunt Valley, Maryland 21031
410-329-5116
masmith@eaest.com
×
Contact Us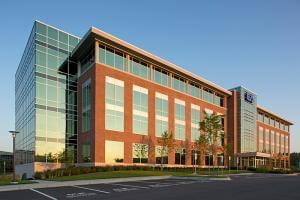 ×
Alaska
Arkansas
California
Colorado
Delaware
Georgia
Guam
Hawaii
Illinois
Maryland
Michigan
Montana
Nebraska
New Mexico
New York
Rhode Island
Texas
Virginia
Washington
EA Satellite Residential locations (Contact 1-800-777-9750)