Hunt Valley, Maryland (5 December 2022)—EA Engineering, Science, and Technology, Inc., PBC (EA), a leading provider of interdisciplinary environmental services, today announced that its Frederick County, Maryland Asset Management Project has been recognized with a High Performance Operations Award by Cartegraph, a Software-as-a-Service (SaaS) developer that supports local government agencies in managing their infrastructure and physical assets and operations.
The award honors forward-thinking government agencies, higher education institutions, parks, and utilities who are building efficiency, solving problems, and improving communities through modern technology. Through the program, Cartegraph seeks to recognize innovators and early adopters that power decision-making with data, streamline processes, and embrace real-time smart city solutions.
Frederick County was recognized for adopting a combined comprehensive asset management and computerized maintenance management system to facilitate proactive management of workflows, scheduling of preventative maintenance, strategic prioritization of rehabilitation or replacement, and documentation of institutional knowledge. EA was brought in to serve as overall project manager for the implementation—overseeing development of a clear and concise statement of objectives, adherence to schedules and roadmap milestones, coordination between divisions, management of integrations with existing and new systems, and customization to meet individual needs. Now in its third phase of the implementation, the system is improving workflows within and across County divisions.
"EA kept the project on schedule and focused on both overarching and short-term management-specific goals," said Jason Samus, Program Manager and Director, Digital Solutions. "Strong relationships with department personnel facilitated our understanding of existing and needed workflows, data structures, integrations, and training." EA continues to support the County with ongoing implementation, training, and maintenance.
Based on this project's success and the company's interest in expanding its sustainable infrastructure offerings to new and existing clients, EA became a formal Business Partner with Cartegraph earlier this year.
About Cartegraph
Cartegraph, an OpenGov company, builds safer, more resilient, and sustainable communities through better stewardship of critical infrastructure. They offer powerful, intuitive SaaS solutions that help government agencies, utilities, and educational institutions manage their physical assets and associated operations. With Cartegraph software, users optimize the life of their infrastructure, deploy maintenance resources efficiently, and increase productivity to drive high-performance operations. For more information, visit cartegraph.com.
About EA Engineering, Science, and Technology, Inc., PBC
EA is a 100% employee-owned public benefit corporation that provides environmental, compliance, natural resources, and infrastructure engineering and management solutions to a wide range of public and private sector clients. Headquartered in Hunt Valley, Maryland, EA employs more than 600 professionals through a network of 27 commercial offices across the continental United States, as well as Alaska, Hawaii, and Guam. In business for more than 49 years, EA has earned an outstanding reputation for technical expertise, responsive service, and judicious use of client resources. For more information about EA, visit www.eaest.com.
×
Contact Us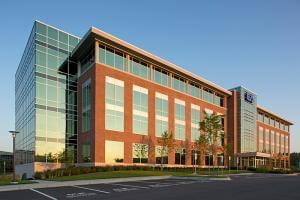 ×
Alaska
Arkansas
California
Colorado
Delaware
Georgia
Guam
Hawaii
Illinois
Maryland
Michigan
Montana
Nebraska
New Mexico
New York
Rhode Island
Texas
Virginia
Washington
EA Satellite Residential locations (Contact 1-800-777-9750)