Hunt Valley, Maryland (24 August 2022)—After successfully collaborating on the implementation of an asset management solution for a municipal government, EA Engineering, Science, and Technology, Inc., PBC (EA), a leading provider of interdisciplinary environmental services, has become a formal Business Partner with Cartegraph, a Software-as-a-Service (SaaS) developer that supports local government agencies in managing their infrastructure and physical assets and operations. This mutually beneficial relationship allows both firms to work together to better serve clients and drive growth.
From planning and software selection to implementation, training, and application improvements, EA provides critical asset management support for many local governments. Our team works to understand each organization's unique challenges and tailor asset management solutions to meet those needs in a way that maximizes efficiency, adoption, and ease of use.
"Asset management is critical for managing the full life cycle of infrastructure, and our team has supported clients using a range of off-the-shelf and customized software platforms," said Jason Samus, Program Manager and Director, Digital Solutions. "This formalized partnership assures our clients that the EA team has a comprehensive understanding and expertise in implementing the Cartegraph Operations Management System."
Municipalities use Cartegraph's infrastructure asset management system for records management and to document and report on asset condition, cost, and maintenance history. The mobile friendly interface allows work crews to efficiently enter notes, add photographs, and complete and transmit forms in the field. EA continues to work with Cartegraph on a multi-phased implementation of their asset management solution for a county government and is teamed with the organization for a similar project in the central United States.
About Cartegraph
Cartegraph builds safer, more resilient, and sustainable communities through better stewardship of buildings and critical infrastructure. They offer powerful, intuitive SaaS solutions that help government agencies, utilities, and educational institutions manage their physical assets and associated operations. With Cartegraph software, users optimize the life of their infrastructure, deploy maintenance resources efficiently, and increase productivity to drive high-performance operations. For more information, visit www.cartegraph.com.
About EA Engineering, Science, and Technology, Inc., PBC
EA is a 100% employee-owned public benefit corporation that provides environmental, compliance, natural resources, and infrastructure engineering and management solutions to a wide range of public and private sector clients. Headquartered in Hunt Valley, Maryland, EA employs more than 600 professionals through a network of 27 commercial offices across the continental United States, as well as Alaska, Hawaii, and Guam. In business for more than 49 years, EA has earned an outstanding reputation for technical expertise, responsive service, and judicious use of client resources. For more information about EA, visit www.eaest.com.
CONTACT:
Amy Lambert
EA Engineering, Science, and Technology, Inc., PBC
225 Schilling Circle, Suite 400
Hunt Valley, Maryland 21031
410-527-2410
alambert@eaest.com
×
Contact Us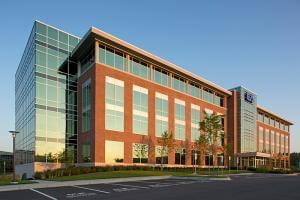 ×
Alaska
Arkansas
California
Colorado
Delaware
Georgia
Guam
Hawaii
Illinois
Maryland
Michigan
Montana
Nebraska
New Mexico
New York
Rhode Island
Texas
Virginia
Washington
EA Satellite Residential locations (Contact 1-800-777-9750)