Hunt Valley, Maryland (5 January 2022)—EA Engineering, Science, and Technology, Inc., PBC (EA), a leading provider of interdisciplinary environmental services, announced today that Xanne Luera has joined its ranks as Contract Manager, Federal Contracts. In addition, as a member of EA's Industrial Security Leadership Team, she serves as Corporate Assistant Facility Security Officer and is responsible for ensuring the company's continued compliance with federal government security requirements.
With more than 17 years of experience, Xanne is highly skilled in proposal development and contract negotiation, analysis of and compliance with contract regulations and procedures, subcontract management, and the training and mentoring of staff on contract policies and processes. For EA's federal contracts, Xanne is responsible for overseeing Federal Agency and Department of Defense contract processes from inception and implementation to closeout activities. Her specific duties include ensuring compliance with contract terms and conditions, anticipating and proactively managing potential risks to minimize their impact on projects, negotiating and processing change orders with stakeholders, and supporting EA's Facility Security Officer and Legal Counsel.
"We are pleased to have Xanne on our management team," said Frank Aquino, JD, Senior Vice President and General Counsel. "She has a solid background in federal contracting and its applicable security requirements and brings a broad range of experience to EA."
Throughout her professional career, Xanne has held contract management positions with increasing levels of responsibilities. Her experience includes directing the overall administration and management of contract portfolios by providing lifecycle contract support. In addition, she has developed contract and subcontract administration process documents.
"With her extensive knowledge, Xanne has quickly proven herself to be a valuable asset to our company," added Fritz Meyer, P.E., Executive Vice President and Director, Client Programs. "Already, she is fast at work leading a wide variety of document submissions for our federal clients, working closely with our program managers and operations personnel."
Xanne earned a Bachelor of Science degree in Business Administration from Marymount University. She is an active member of the National Contract Management Association as well as NCMS: The Society of Industry Security Professionals, and has successfully completed hundreds of hours of specialized training in federal contracts management and related security requirements.
About EA Engineering, Science, and Technology, Inc., PBC
EA is a 100% employee-owned public benefit corporation that provides environmental, compliance, natural resources, and infrastructure engineering and management solutions for a wide range of public and private sector clients. Headquartered in Hunt Valley, Maryland, EA employs more than 575 professionals through a network of 26 commercial offices across the continental United States, as well as Alaska, Hawaii, and Guam. In business for more than 48 years, EA has earned an outstanding reputation for technical expertise, responsive service, and judicious use of client resources. For more information about EA, visit www.eaest.com.
CONTACT: Melissa Smith
EA Engineering, Science, and Technology, Inc., PBC
225 Schilling Circle, Suite 400
Hunt Valley, Maryland 21031
410-329-5116
masmith@eaest.com
×
Contact Us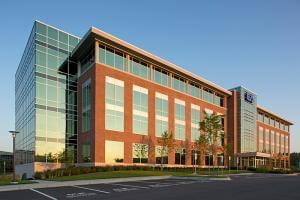 ×
Alaska
Arkansas
California
Colorado
Delaware
Georgia
Guam
Hawaii
Illinois
Maryland
Michigan
Montana
Nebraska
New Mexico
New York
Rhode Island
Texas
Virginia
Washington
EA Satellite Residential locations (Contact 1-800-777-9750)