Hunt Valley, Maryland (25 March 2022)—EA Engineering, Science, and Technology, Inc., PBC (EA), a leading provider of interdisciplinary environmental services, was honored with four business achievement awards from two Environmental Business International (EBI) publications.
"We pride ourselves on our expertise and commitment to create innovative solutions for complex environmental challenges," said Michael Battle, EA Executive Vice President and Chief Operating Officer. "These awards reflect the dedication, passion, and achievements of our team of scientists, geologists, and engineers in serving our clients' needs, advancing our industry, and addressing regional and global environmental concerns."
Environmental Business Journal® (EBJ) and Climate Change Business Journal® (CCBJ), both business research publications, which provide high value strategic business intelligence to the environmental and climate change industries, respectively, have honored EA with Business Achievement Awards for Project Merit, New Practice Area, and Practice Development, as described below:
Atlantic Wood Industries Superfund Site—Under contract to EPA since 2008, EA has completed more than $50 million in design, characterization, and remediation services at the Portsmouth, Virginia site. (EBJ Award for Project Merit: Site Closure)
Environmental Sequence Stratigraphy (ESS)—EA is utilizing ESS to carry out high resolution site investigations, construct robust groundwater models, and enhance confidence in three-dimensional conceptual site models. (EBJ Award for New Practice Area)
National Park Service Coastal Geology Program Coastal Engineering and Hazards—Our team is working with the Coastal Geology Program to address coastal geology, hazard, and climate change adaptation and resilience challenges. Together, the team has executed more than 20 projects within just the first year of a multi-year contract. (CCBJ Award for Project Merit: Climate Change Adaptation & Resilience)
Climate Change Working Group—In 2021, the firm assembled a working group comprised of experts from across the organization charged with evaluating market trends, regulatory drivers, and cross-functional capabilities to integrate and catalyze climate change solutions across our stakeholder base. (CCBJ Award for Practice Development: Climate Change Adaptation & Resilience)
"In a year of economic recovery in 2021 that still posed its own challenges, it is a testament to the resilience of the environmental industry and its leaders in business and innovation to have such a fine constellation of winners of the annual EBJ and CCBJ Awards," said Grant Ferrier, President of Environmental Business International Inc. (EBI, Inc.) and publisher of both publications. "EA has been a consistent innovator in environmental services for decades, and awards for completing long-term projects and still deploying new technologies recognize that. Separately, the firm has been a leader in incorporating climate change solutions into the services they offer their private and public sector clients."
The 2021 EBJ and CCBJ honors were presented at an awards banquet at EBI's Environmental Industry Summit XX on 16-18 March 2022, in San Diego, California. EA senior leadership, including Chair, Chief Executive Officer, and President Ian MacFarlane; Chief Operating Officer and Executive Vice President Michael Battle; Executive Vice President and Treasurer Peter Ney; Executive Vice President and Director of Client Programs Fritz Meyer, P.E.; and Paul Caprio, Vice President and Director, Chemicals and Contaminants of Emerging Concern, accepted the honors at the event.
About EA Engineering, Science, and Technology, Inc., PBC
EA is a 100% employee-owned public benefit corporation that provides environmental, compliance, natural resources, and infrastructure engineering and management solutions to a wide range of public and private sector clients. Headquartered in Hunt Valley, Maryland, EA employs more than 575 professionals through a network of 26 commercial offices across the continental United States, as well as Alaska, Hawaii, and Guam. In business for more than 48 years, EA has earned an outstanding reputation for technical expertise, responsive service, and judicious use of client resources. For more information about EA, visit www.eaest.com.
About The Environmental Business Journal
Environmental Business Journal® provides strategic information and market forecasts for executives involved in 13 business segments, including environmental consulting & engineering, remediation, water & wastewater, air quality & pollution control, hazardous waste, instrumentation, pollution control equipment, waste management, resource recovery, solid waste management, renewable energy and environmental information systems.
About The Climate Change Business Journal
Climate Change Business Journal® provides strategic information and market forecasts for executives involved in the climate change industry in the following business segments: renewable energy & clean power; carbon capture & storage; energy efficiency & demand response; energy storage; green buildings; transportation; carbon markets; consulting & engineering for adaptation & resilience, and mitigation & research.
CONTACT:
Amy Lambert
EA Engineering, Science, and Technology, Inc., PBC
225 Schilling Circle, Suite 400
Hunt Valley, Maryland 21031
410-527-2470
alambert@eaest.com
×
Contact Us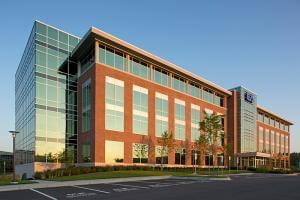 ×
Alaska
Arkansas
California
Colorado
Delaware
Georgia
Guam
Hawaii
Illinois
Maryland
Michigan
Montana
Nebraska
New Mexico
New York
Rhode Island
Texas
Virginia
Washington
EA Satellite Residential locations (Contact 1-800-777-9750)