Hunt Valley, Maryland (18 November 2021)—EA Engineering, Science, and Technology, Inc., PBC (EA), a leading provider of interdisciplinary environmental services, is pleased to announce that its Board of Directors has appointed Jason Echelle as Senior Vice President and Chief Financial Officer (CFO) and Candice LaFleur, CPA, MBA, as Vice President and Controller effective immediately.
In his role as CFO, Jason is the senior executive responsible for managing EA's financial actions with primary responsibility for financial planning, budgeting, forecasting, and management.  His responsibilities include analyzing the company's financial strengths and weaknesses—providing strategic recommendations to the Executive Management team.  In addition, he provides leadership and direction to EA's finance and accounting team.
As Controller, Candice is responsible for managing the operation of EA's Finance Department.  Laser-focused on financial risk management, she ensures that EA's financial system complies with all government reporting requirements and tax filings.  She is tasked with updating internal control policies and procedures to meet changing requirements and ensuring the highest level of quality control over financial transactions and financial reporting.
"Clearly demonstrated by these promotions is EA's commitment to providing our employee-owners with the opportunity to grow their careers within EA," stated Peter Ney, Executive Vice President and Treasurer.  "We are proud of our record of empowering our employee-owners—championing their professional development—enabling them to seize opportunities for career advancement and promotions within the company.  Both individuals are proven leaders and managers at EA, and I am thrilled to see them take on the responsibilities associated with these well-deserved promotions."
Jason has 28 years of finance and accounting experience with more than 20 years with EA, most recently as its Vice President and Controller.  He earned a Bachelor of Arts degree in Finance from West Liberty State College.
A 12-year EA veteran with 15 years of experience, Candice previously served as Accounting Manager of EA.  She earned a Bachelor of Science degree in Accounting from Stevenson University and a Master of Business Administration degree from Loyola University of Maryland.  Candice is a Certified Public Accountant in the state of Maryland.
About EA Engineering, Science, and Technology, Inc., PBC
EA is a 100% employee-owned public benefit corporation that provides environmental, compliance, natural resources, and infrastructure engineering and management solutions for a wide range of public and private sector clients.  Headquartered in Hunt Valley, Maryland, EA employs more than 575 professionals through a network of 26 commercial offices across the continental United States, as well as Alaska, Hawaii, and Guam.  In business for more than 48 years, EA has earned an outstanding reputation for technical expertise, responsive service, and judicious use of client resources.  For more information about EA, visit www.eaest.com.
CONTACT: Melissa Smith
EA Engineering, Science, and Technology, Inc., PBC
225 Schilling Circle, Suite 400
Hunt Valley, Maryland 21031
410-329-5116
masmith@eaest.com
×
Contact Us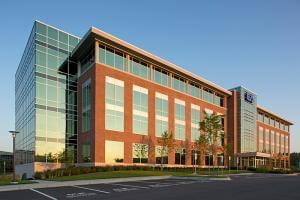 ×
Alaska
Arkansas
California
Colorado
Delaware
Georgia
Guam
Hawaii
Illinois
Maryland
Michigan
Montana
Nebraska
New Mexico
New York
Rhode Island
Texas
Virginia
Washington
EA Satellite Residential locations (Contact 1-800-777-9750)