Hunt Valley, Maryland (27 October 2022)—EA Engineering, Science, and Technology, Inc., PBC (EA), a leading provider of interdisciplinary environmental services, is pleased to announce that the Chesapeake Water Environment Association (CWEA) presented EA Engineer and Project Manager Laura Jo Oakes, P.E., BCEE, with the 2022 President's Award for outstanding service to the organization. The honor was presented at the Chesapeake Tri-Association conference, recently held in Ocean City, Maryland. The annual award recipients are selected by the CWEA President.
"Laura is incredibly dedicated and driven to meet goals, as evidenced by her more than 15 years of involvement and leadership with CWEA," said Mark Gutberlet, P.E., EA Vice President. "Her commitment to the industry aligns perfectly with EA's Public Benefit Corporation framework, which emphasizes the advancement of the environmental industry through professional involvement with leading associations such as CWEA."
Laura's career spans more than 18 years—more than 17 with EA—focused on a wide range of professional engineering and consulting expertise. Her experience includes water/wastewater collection and treatment and solid waste management. Laura joined CWEA in 2005, and has remained an active member since. She served on the organization's Board of Directors for many years and as President from 2020 to 2021. As a board member, Laura has supported the committees assigned to her by the President each year. Other CWEA roles have included Maryland Trustee, Vice President, and President-Elect, as well as serving on the Spring Meeting, Finance and Budget, Bylaws, and Strategic Planning committees—the latter responsible for completing a recent revision to the association's Strategic Plan. Earlier this summer, Laura was appointed as one of the organization's Delegates to the Water Environment Federation, a national industry organization.
"CWEA provides an important platform for sharing knowledge, expanding professional networks, and advancing the industry," said Laura. "I'm proud to have been recognized for my contributions and hope more professionals become engaged and feel the incredible sense of accomplishment that comes with volunteering for an organization that is dedicated to improving the water environment."
Laura is a licensed Professional Engineer and holds master's and bachelor's degrees in civil engineering. She is also a Board Certified Environmental Engineer (BCEE) in Solid Waste Management through the American Academy of Environmental Engineers and Scientists. In addition to CWEA, Laura is a long-time member of the Solid Waste Association of North America and the Water Environment Federation.
About the Chesapeake Water Environment Association
CWEA's history dates to 1927 when it was founded as the Maryland Water and Sewerage Association by Abel Wolman—respected water and sanitary engineer who is considered a pioneer of modern-day sanitary infrastructure. The organization is focused on water quality improvements and water environment protection through public education, training, information exchange, and legislative and regulatory advocacy. Membership brings together a range of professionals, including treatment plant and system operators, academia, consultants, manufacturers, government officials, and students across Delaware, Maryland, and the District of Columbia. Learn more by visiting https://www.chesapeakewea.org/ on the web.
About EA Engineering, Science, and Technology, Inc., PBC
EA is a 100% employee-owned public benefit corporation that provides environmental, compliance, natural resources, and infrastructure engineering and management solutions to a wide range of public and private sector clients. Headquartered in Hunt Valley, Maryland, EA employs more than 600 professionals through a network of 27 commercial offices across the continental United States, as well as Alaska, Hawaii, and Guam. In business for more than 49 years, EA has earned an outstanding reputation for technical expertise, responsive service, and judicious use of client resources. For more information about EA, visit www.eaest.com.
CONTACT:
Amy Lambert
EA Engineering, Science, and Technology, Inc., PBC
225 Schilling Circle, Suite 400
Hunt Valley, Maryland 21031
410-527-2410
alambert@eaest.com
×
Contact Us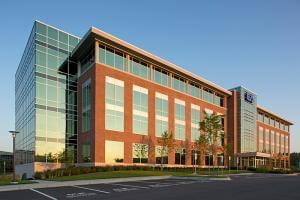 ×
Alaska
Arkansas
California
Colorado
Delaware
Georgia
Guam
Hawaii
Illinois
Maryland
Michigan
Montana
Nebraska
New Mexico
New York
Rhode Island
Texas
Virginia
Washington
EA Satellite Residential locations (Contact 1-800-777-9750)