Hunt Valley, Maryland (21 July 2022)—EA is proud to announce that Walter Migdal, Senior Project Manager, is a 2022 recipient of Water For People's Kenneth J. Miller Founders' Award. Established more than two decades ago, this award honors outstanding volunteers from Water For People committees and workplace giving partners.
"Water For People is important because they are making a major impact in the communities they serve," said Walt. "Not only do they provide access to safe drinking water and sanitation, they provide hope for the people touched by these services and long-term sustainability of the infrastructure through partnering and training local resources to run and maintain the systems."
Since 2019, Walt has supported Cycling For Water (CFW), a 501 (c) (3) charitable (non-profit) organization created in 2017 to help solve the global water and sanitation crisis through endurance cycling events. CFW has raised thousands of dollars through race team sponsorship. In 2019, Walt was part of a four-person team, including then Water For People CEO Eleanor Allen, which completed the grueling Race Across America, earning recognition for Water For People by securing the organization's Jim Pitre Corporate Cup, which is awarded to the fastest team with at least 75% of members being associated with a single company. This year, he and teammate Jeff Boltz competed in the Race Across the West, riding nearly 900 miles from California to Colorado in less than 3 days while simultaneously raising funds for Water For People. In addition to his efforts through CFW, in 2021, Walt participated in EA's 2nd annual move-a-thon companywide event and single-handedly raised approximately $2,400 for Water For People through pledges.
"Walt has long supported Water For People through EA's workplace giving program," said Abbie Smith, P.E., Vice President and Chair of the firm's Water For People Committee. "He combines his strong personal commitment to helping people in a tangible way with his passion for endurance bicycling as a means to better the world through clean and safe drinking water and sanitation."
EA has partnered with Water For People since 2016 as part of the Charitable Giving pillar of the firm's Public Benefit Corporation framework. Since then, the firm and our employees nationwide have raised more than $656,000 through payroll or direct donations with a company match, one-time donations, and organized fundraising.
About Water For People
Founded in 1991 in Denver, Colorado, Water For People is a global nonprofit working across nine countries in Latin America, Asia, and Africa to achieve lasting access to clean water and sanitation services. Water For People brings together communities, local entrepreneurs, and governments to build, operate, and maintain their own systems so that every family, health clinic, and school has access to safe water and sanitation that will last for generations to come. This impact model is called Everyone Forever. Learn more at www.waterforpeople.org.
About EA Engineering, Science, and Technology, Inc., PBC
EA is a 100% employee-owned public benefit corporation that provides environmental, compliance, natural resources, and infrastructure engineering and management solutions to a wide range of public and private sector clients. Headquartered in Hunt Valley, Maryland, EA employs more than 575 professionals through a network of 27 commercial offices across the continental United States, as well as Alaska, Hawaii, and Guam. In business for more than 48 years, EA has earned an outstanding reputation for technical expertise, responsive service, and judicious use of client resources. For more information about EA, visit www.eaest.com.
CONTACT:
Amy Lambert
EA Engineering, Science, and Technology, Inc., PBC
225 Schilling Circle, Suite 400
Hunt Valley, Maryland 21031
410-527-2470
alambert@eaest.com
×
Contact Us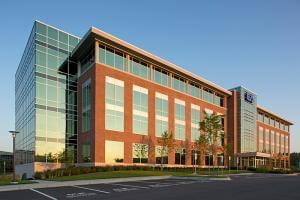 ×
Alaska
Arkansas
California
Colorado
Delaware
Georgia
Guam
Hawaii
Illinois
Maryland
Michigan
Montana
Nebraska
New Mexico
New York
Rhode Island
Texas
Virginia
Washington
EA Satellite Residential locations (Contact 1-800-777-9750)