Hunt Valley, Maryland (14 September 2022)— EA Engineering, Science, and Technology, Inc., PBC (EA), a leading provider of interdisciplinary environmental services, has been awarded an Environmental Remediation Services (ERS) contract by the U.S. Army Corps of Engineers (USACE)–Kansas City District. This Multiple Award Task Order Contract was solicited as a Small Business Set-Aside opportunity under NAICS 562910. The ERS basic ordering period extends for 3 years with a possible 2-year extension.
Under this contract, valued at up to $60 million, EA will provide environmental remediation services, including investigation and field studies, sampling and laboratory analyses, data analysis and modeling, environmental removal actions, remedial design and construction, long-term response actions, and/or long-term monitoring at hazardous waste and other contaminated sites. Work performed under the contract will be performed primarily to support USACE–Kansas City District customers but may also be completed for hazardous, toxic, and radioactive waste remediation projects within the Northwestern Division and U.S. Environmental Protection Agency Region 2.
"EA has been serving the [USACE] Kansas City District for more than two decades," said Jim Costello, P.G., Vice President and Program Manager. "This contract award is reflective of our long history of customer service, depth of resources, and extensive expertise to address a host of environmental remediation needs."
USACE's Environmental Programs protect human health and the environment through a range of activities, including cleanup of hazardous and toxic waste at Formerly Used Defense Sites and supporting the Defense Environmental Restoration Program and U.S. Environmental Protection Agency's Superfund and Brownfields work. Through a variety of contract mechanisms with the Kansas City District over the past two decades, EA has executed more than $83 million of work at 23 sites. These projects have employed a wide range of investigation and cleanup technologies to address multiple contaminants.
About EA Engineering, Science, and Technology, Inc., PBC
EA is a 100% employee-owned public benefit corporation that provides environmental, compliance, natural resources, and infrastructure engineering and management solutions to a wide range of public and private sector clients. Headquartered in Hunt Valley, Maryland, EA employs more than 600 professionals through a network of 27 commercial offices across the continental United States, as well as Alaska, Hawaii, and Guam. In business for more than 49 years, EA has earned an outstanding reputation for technical expertise, responsive service, and judicious use of client resources. For more information about EA, visit www.eaest.com.
CONTACT:
Amy Lambert
EA Engineering, Science, and Technology, Inc., PBC
225 Schilling Circle, Suite 400
Hunt Valley, Maryland 21031
410-527-2410
alambert@eaest.com
×
Contact Us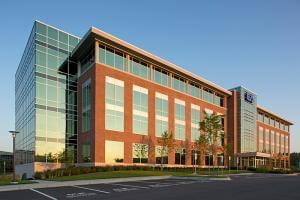 ×
Alaska
Arkansas
California
Colorado
Delaware
Georgia
Guam
Hawaii
Illinois
Maryland
Michigan
Montana
Nebraska
New Mexico
New York
Rhode Island
Texas
Virginia
Washington
EA Satellite Residential locations (Contact 1-800-777-9750)