Hunt Valley, Maryland (8 June 2021)—EA Engineering, Science, and Technology, Inc., PBC (EA), a leading provider of interdisciplinary environmental services, is pleased to announce that Peter Ney, Executive Vice President and Treasurer, has been appointed as the first Executive Committee Chair of the newly formed Public Policy Council by The ESOP Association (TEA).  He will continue to serve as a member of the Board of Directors for another 2-year term.
As Chair, Peter will ensure that the Public Policy Council fulfills its mission of helping to shape and guide the initiatives and advocacy activities of TEA.  He is responsible for leading the Public Policy Council in identifying issues that are important and directly related to TEA's members and mission; advising, shaping, and guiding the organization's public policy initiatives, advocacy, and political activities; and assisting in raising resources to advance these initiatives.  Previously, Peter served a 2-year term as an At‑Large member of the Board and as a judge for the Annual Awards for Communication Excellence during the pandemic.
"A tireless champion for employee-ownership, Peter will continue to be instrumental in providing leadership to our new, more forward-leaning posture as it relates to government affairs," stated James Bonham, TEA President.  "The EA community is so proud of Peter," added Ian MacFarlane, EA Chair and Chief Executive Officer. "The formation of this new council and the appointment of Peter as its first chair, clearly reflects the criticality of the broad support that Peter has been carrying out on behalf of all employee-owners across the country for the past several years."
A member of EA's senior management team since 2001, Peter holds a Master's degree in Business Administration from the University of Maryland and a Bachelor's degree from Oberlin College.
About EA Engineering, Science, and Technology, Inc., PBC
EA is a 100% employee-owned public benefit corporation that provides environmental, compliance, natural resources, and infrastructure engineering and management solutions to a wide range of public and private sector clients.  Headquartered in Hunt Valley, Maryland, EA employs more than 550 professionals through a network of 25 commercial offices across the continental United States, as well as Alaska, Hawaii, and Guam.  In business for more than 47 years, EA has earned an outstanding reputation for technical expertise, responsive service, and judicious use of client resources. For more information about EA, visit www.eaest.com.
About The ESOP Association
The ESOP Association (TEA) represents the interests of ESOP companies in the United States, including small and large employee-owned companies in every sector and in all 50 states.  In total, ESOP companies employ more than 10.6 million people and contribute $1.377 trillion to the U.S. economy annually.  TEA is the powerful voice of the ESOP community and the leading advocate for a policy agenda that helps employee-owned companies compete, grows employee ownership here and abroad, and creates jobs across the United States.  For more information about TEA or to follow them on social media, please visit www.esopassociation.org.
CONTACT: Melissa Smith
EA Engineering, Science, and Technology, Inc., PBC
225 Schilling Circle, Suite 400
Hunt Valley, Maryland 21031
410-329-5116
masmith@eaest.com
×
Contact Us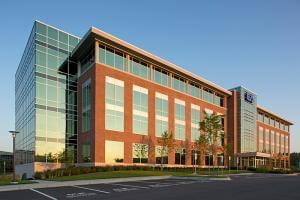 ×
Alaska
Arkansas
California
Colorado
Delaware
Georgia
Guam
Hawaii
Illinois
Maryland
Michigan
Montana
Nebraska
New Mexico
New York
Rhode Island
Texas
Virginia
Washington
EA Satellite Residential locations (Contact 1-800-777-9750)