Hunt Valley, Maryland (31 October 2023)—EA Engineering Science, and Technology, Inc., PBC (EA), a leading provider of interdisciplinary environmental services, is proud to announce that senior engineer Laura Jo Oakes, P.E., BCEE, was recognized by the Chesapeake Water Environment Association (CWEA) with the Arthur Sidney Bedell Award. The award, named for the second president of the Water Environment Federation (WEF), recognizes extraordinary personal service to a member association of the organization. Criteria for recipients include exemplary organization leadership, administrative service, membership activity, and/or stimulation of technical functions.
Laura's 18-year career has focused on a wide range of professional engineering and consulting services to both public and private sector clients. Her experience includes water/wastewater collection and treatment and solid waste management. Laura has been an active member of CWEA for more than 15 years, working on many projects and committees. As a working volunteer and past president, she assisted in updating the organization's bylaws, participated actively as Spring Meeting Chair, and holds the WEF Delegate position. As a current CWEA board member, Laura also serves on the Finance and Budget and Strategic Planning committees.
"Through her long-time involvement and leadership, Laura has helped shaped the environmental engineering industry in the region," said Mark Gutberlet, EA Vice President. "She exemplifies the true essence of commitment to the pillars of EA's framework as a Public Benefit Corporation."
Laura earned her bachelor's and master's degrees in civil engineering from Clarkson University. She is a licensed Professional Engineer in Maryland and Board Certified Environmental Engineer (BCEE) in Solid Waste Management through the American Academy of Environmental Engineers and Scientists. In addition to CWEA, Laura is a long-time, active member of the Solid Waste Association of North America and the WEF.
About EA Engineering, Science, and Technology, Inc., PBC
EA is a 100% employee-owned public benefit corporation that provides environmental, compliance, natural resources, and infrastructure engineering and management solutions to a wide range of public and private sector clients. Headquartered in Hunt Valley, Maryland, EA employs more than 650 professionals through a network of 27 commercial offices across the continental United States, as well as Alaska, Hawaii, and Guam. In our 50th year of business, EA has earned an outstanding reputation for technical expertise, responsive service, and judicious use of client resources. For more information about EA, visit www.eaest.com.
CONTACT:
Amy Lambert
EA Engineering, Science, and Technology, Inc., PBC
225 Schilling Circle, Suite 400
Hunt Valley, Maryland 21031
410-527-2410
alambert@eaest.com
×
Contact Us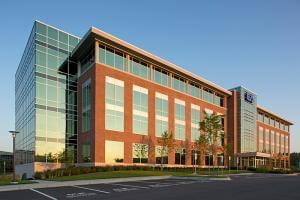 ×
Alaska
Arkansas
California
Colorado
Delaware
Georgia
Guam
Hawaii
Illinois
Maryland
Michigan
Montana
Nebraska
New Mexico
New York
Rhode Island
Texas
Virginia
Washington
EA Satellite Residential locations (Contact 1-800-777-9750)