Hunt Valley, Maryland (22 October 2019)—EA Engineering, Science, and Technology, Inc., PBC (EA), a leading provider of interdisciplinary environmental services, announced today that it
was honored with a 2019 Industry Leader Award by the National Safety Council (NSC) for excellent safety performance within its industry.  This is the second time that EA has been honored with the Industry Leader Award in the past 5 years.  Earlier this year and for the fourth consecutive year, EA was selected for NSC's Occupational Excellence Achievement Award for outstanding safety performance based on 2018 calendar year data.
Selection for the Industry Leader Award is based on North American Industry Classification System (NAICS) code, lowest total incidence rate, and employee work hours.  Within NAICS Sector 56, administrative and support and waste management and remediation services, EA was one of only two companies with more than 1 million hours worked and one of seven companies recognized.  In total, NSC honored 63 organizations, representing the top 5% of its member companies that qualified for the NSC 2019 Occupational Excellence Achievement Award.
"EA's success can be attributed to the safety culture that our employees bring to the field each and every day," stated Peter Garger, CIH, CSP, EA's Corporate Health and Safety Director.  "Our personnel understand that their first priority is the safety of their projects.  Conducting our work without incident is a responsibility that each of us has to our fellow employees, our subcontractors, clients, and the general public."
Striving for an injury-free work environment, EA's employee health and safety program continues to evolve as the company grows its client base, broadens its service offerings, and hires new employees.  Going beyond compliance, the key to the effectiveness of EA's program rests with its ability to proactively recognize potential hazards and to develop a systematic plan for their control.  The company continually engages its employees in all aspects of its health and safety program through training, communications, and recognition of safe behaviors, attitudes, and work processes.
About EA Engineering, Science, and Technology, Inc., PBC
EA is a 100% employee-owned public benefit corporation that provides environmental, compliance, natural resources, and infrastructure engineering and management solutions to a wide range of public and private sector clients. Headquartered in Hunt Valley, Maryland, EA employs more than 500 professionals through a network of 25 commercial offices across the continental United States, as well as Alaska, Hawaii, and Guam. In business for more than 46 years, EA has earned an outstanding reputation for technical expertise, responsive service, and judicious use of client resources. For more information about EA, visit www.eaest.com.
CONTACT:
Melissa Smith
EA Engineering, Science, and Technology, Inc., PBC
225 Schilling Circle, Suite 400
Hunt Valley, Maryland 21031
410-329-5116
masmith@eaest.com
×
Contact Us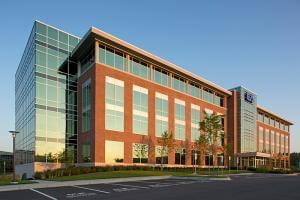 ×
Alaska
Arkansas
California
Colorado
Delaware
Georgia
Guam
Hawaii
Illinois
Maryland
Michigan
Montana
Nebraska
New Mexico
New York
Rhode Island
Texas
Virginia
Washington
EA Satellite Residential locations (Contact 1-800-777-9750)