Hunt Valley, Maryland (24 April 2018)—EA Engineering, Science, and Technology, Inc., PBC (EA), a leading provider of interdisciplinary environmental services, announced today that Jay Snyder, P.G., P.E., CHG, PHG, has been appointed to serve as the company's Chief Geologist. In this position, Jay will be responsible for ensuring that the breadth and depth of EA's geologic and hydrogeologic technical expertise continue to meet industry standards and deliver on the quality expectations of our customers. His additional responsibilities will include technology transfer and mentoring; ensuring compliance with state licensure and registration requirements; supporting the development and administration of EA's Quality Management Programs; supporting the advancement of geologic sciences, including green and sustainable characterization and remediation technologies; and remaining on the forefront of new regulations and industry developments.
"As a leader in subsurface contaminant assessment, accurate characterization and evaluation of geologic conditions are critical to achieving cleanup goals," said Frank Barranco, Ph.D., P.E., P.G., CMQ/OE, Senior Vice President and Director of Quality. "Jay's credentials and experience are outstanding, and his communication skills, commitment to client service, and passion for mentoring will serve as great assets as he takes on this new role."
With 29 years of experience, including nearly 10 with EA, Jay specializes in risk-based corrective action, applying a wide variety of remedial technologies. As Vice President, he will continue to manage EA's operations in Albuquerque, New Mexico and Denver, Colorado. Jay is a Professional Geologist in 14 states, a Professional Engineer in Colorado, a Certified Hydrogeologist in California, Professional Hydrologist–Groundwater through American Institute of Hydrology, and a Licensed Soil and Groundwater Remediation Contractor in New Mexico. He earned a Master of Science degree in Geologic Engineering from the University of Idaho, a Master of Science degree in Geology/Geophysics from New Mexico State University, a Bachelor of Science degree in Meteorology from Texas A&M University, and a Bachelor of Science degree in Geology from the University of Wisconsin at Platteville.
About EA Engineering, Science, and Technology, Inc., PBC
EA is a 100% ESOP-owned public benefit corporation that provides environmental, compliance, natural resources, and infrastructure engineering and management solutions to a wide range of public and private sector clients. Headquartered in Hunt Valley, Maryland, EA employs more than 450 professionals through a network of 25 commercial offices across the continental United States, as well as Alaska, Hawaii, and Guam. In business for more than 44 years, EA has earned an outstanding reputation for technical expertise, responsive service, and judicious use of client resources. For more information about EA, visit www.eaest.com.
CONTACT:
Melissa Smith
EA Engineering, Science, and Technology, Inc., PBC
225 Schilling Circle, Suite 400
Hunt Valley, Maryland 21031
410-329-5116
masmith@eaest.com
www.eaest.com
×
Contact Us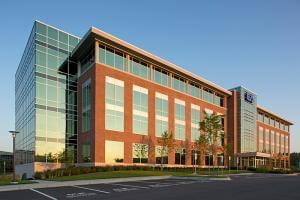 ×
Alaska
Arkansas
California
Colorado
Delaware
Georgia
Guam
Hawaii
Illinois
Maryland
Michigan
Montana
Nebraska
New Mexico
New York
Rhode Island
Texas
Virginia
Washington
EA Satellite Residential locations (Contact 1-800-777-9750)