The Circular Economy is an economic system aimed at minimizing waste and making the most of resources.  It is a regenerative approach in contrast to a linear economic model, which is a "take, make, waste" production model.
In a linear model raw materials are collected, then transformed into products, generating by-product waste, with the end products used until they too are finally discarded as waste.  Value is created in linear systems by producing and selling as many products as possible.  Today, we are confronted with products that were not designed and/or produced with reuse in mind.  The "leakage" from these linear pathways results in waste, energy loss, and depletion of other resources, which only increases the footprint of these activities, products, and services.  In a circular economy, resources go in and are sustainably reused to extend their life cycle; wastes are minimized through effective reuse and recycling; and recycled content is added back into production stream, when possible, to reduce reliance on new raw materials.
While the Circular Economy continues to capture more attention, EA has been executing and delivering programs and projects supportive of circular principles for over 20 years (see figure below)!  We have created an informative Innovation Paper that frames the concept of "circularity," and how it applies to EA and our clients.  Specifically, this paper explains some of the basics about The Circular Economy, namely:
Where does it come from?
What principles is it based on?
What implications does it have for EA and its clients?
The paper highlights various EA projects exhibiting circularity principles that are provided for perspective and context.
The paper also introduces the ReSOLVE framework developed by the Ellen MacArthur Foundation, which identifies six actions that organizations can pursue for circularity: each presenting an opportunity for Circular Economy implementation. Regenerate, share, optimize, loop, virtualize, and exchange (ReSOLVE) can be used as a guideline for innovations by both helping to define what the Circular Economy is and by providing examples of solutions in given case settings that inspire innovations.
Click here to view our Innovation Paper.
×
Contact Us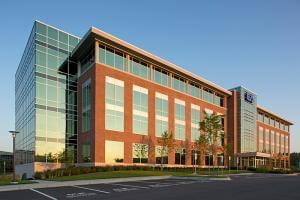 ×
Alaska
Arkansas
California
Colorado
Delaware
Georgia
Guam
Hawaii
Illinois
Maryland
Michigan
Montana
Nebraska
New Mexico
New York
Rhode Island
Texas
Virginia
Washington
EA Satellite Residential locations (Contact 1-800-777-9750)