The fifth revision of the ASTM International Standard Practice for Environmental Site Assessments: Phase I Environmental Site Assessment Process, E1527-21, was approved in early November and published on 15 November 2021 by the ASTM International Environmental Assessment, Risk Management, and Corrective Action Committee. The EPA has also issued its Final Rule, which is effective as of 13 February 2023 and states that the E1527-21 Standard meets the requirements of the All Appropriate Inquiries (AAI) Rule. Through a collaborative effort of the E1527 Task Group that included Users, Producers, Governmental Entities, and other interested parties, this revision focused on several key areas:
Reinforcing the importance of reviewing historical data
Increasing understanding of adjoining and surrounding property uses
Raising the level of reporting.
KEY CHANGES
Highlights of major changes in the ASTM International E1527-21 Phase I Environmental Site Assessments (ESAs) Standard include:
Revising and updating terminology definitions, including the addition of Property Use Limitation (PUL) and Significant Data Gap.Additional terminology clarifications include updating Recognized Environmental Conditions (RECs), Controlled Recognized Environmental Conditions (CRECs), and Historical Recognized Environmental Conditions (HREC) to reduce misclassifications, and De Minimis Conditions.
Appendixes have been revised, including the addition of a REC/HREC/CREC flow chart to aid in the classification process, with examples provided for each, revised suggested table of contents and report outline, and an updated discussion of Business Environmental Risks (including emergent contaminants). This will provide clarity on how to address the hot button issue of emerging contaminants such as per- and polyfluorinated alkyl substances (PFAS) that are not currently hazardous substances under CERCLA but may be regulated under State law and may be Federally regulated in the future. The presence or any release/threatened release of these emerging contaminants are considered "non-scope considerations."
Updating the historical records review section to provide clarification on the use and research objectives for both the subject property and adjacent properties. The Standard now requires a more thorough review and discussion of standard historical sources for the subject property and adjoining properties.
The Federal AAI Rule established by EPA requires that certain elements of the Phase I ESA be completed less than 180 days before acquiring property, including:
visual inspections of the subject property and of adjoining properties
interviews
search for environmental cleanup liens
review of federal, tribal, state, and local government records
declaration by the Environmental Professional.
Further, after 1 year, the entire report must be updated. This requirement was incorporated into the ASTM practice more than a decade ago. However, the report date has frequently been assumed to start the clock. The revised Standard requires inclusion of the date upon which each element was completed in order to allow Users to readily identify update requirements required to comply with AAI.
Clarification of the Environmental Professional's duties, including that the ESA must be conducted by an Environmental Professional or conducted under the supervision or responsible charge of an Environmental Professional.
If you have any questions about the revisions to the Standard and how they impact you or have other general Phase I ESA or other Due Diligence needs, please contact:
David Straume, Project Manager
×
Contact Us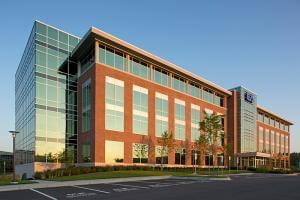 ×
Alaska
Arkansas
California
Colorado
Delaware
Georgia
Guam
Hawaii
Illinois
Maryland
Michigan
Montana
Nebraska
New Mexico
New York
Rhode Island
Texas
Virginia
Washington
EA Satellite Residential locations (Contact 1-800-777-9750)