In October 2021, the U.S. Environmental Protection Agency (EPA) released the per- and polyfluoroalkyl substances (PFAS) Strategic Roadmap to lay out the agency's integrated approach to address PFAS contamination. The comprehensive PFAS Roadmap document summarizes timeframes for statutory, policy, and research actions that EPA program offices plan to take from 2021 through 2024, as well as some ongoing efforts.
Their strategy for addressing PFAS contamination is guided by three goals—restrict, remediate, and research—through prioritized actions to safeguard public health, protect the environment, and hold polluters accountable. These actions will target the full PFAS cradle-to-grave lifecycle that includes manufacturing of raw PFAS products, industrial processing of raw PFAS materials in the manufacturing of other products, transportation of PFAS-containing products, use of PFAS-containing products such as aqueous film-forming foam, and final disposition or treatment of PFAS-impacted materials.
EA has developed a timeline that allows users to quickly identify actions applicable to them, when they are proposed to go into effect, and how users may be affected. The PFAS Strategic Roadmap Timeline tool below lays out each planned action item in chronological order. It tool was designed to be a quick reference for industry to identify potential impact to operations. Refer back to EPA's full PFAS Strategic Roadmap for more information.
User instructions:
Action items in this PFAS Strategic Roadmap Timeline tool are shaded in different colors to represent the regulatory program under which the action item falls (refer to the "Regulations" legend).
Shaded symbols in the action item boxes illustrate entities within the PFAS lifecycle stage (refer to the "Lifecycle Stages and Industries" legend) that may be affected by that action item.
Unshaded symbols in the action item boxes illustrate the effects of the action item (refer to the "Effects" legend). PFAS supply chain and exposure route relationships are also shown for PFAS lifecycle stages.
A printable version of the EA's EPA PFAS Strategic Roadmap Timeline is available for download.
PFAS Strategic Roadmap Timeline
Legend
For more than a decade, EA has provided the Department of Defense, industry, state agencies, and municipalities with innovative solutions to the challenges associated with chemicals and contaminants of emerging concern (CCEC). EA's group of subject matter experts consisting of scientists, toxicologists, regulatory experts, and engineers is at the forefront of research relating to environmental behavior, toxicity, and effective methods to isolate and treat CCEC posing potential risks.
For More Information Contact:
Paul Caprio, P.G.
Vice President, Director, Chemicals and Contaminants of Emerging Concern
×
Contact Us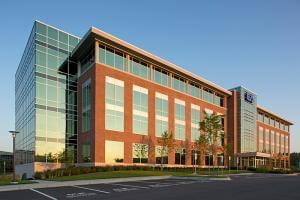 ×
Alaska
Arkansas
California
Colorado
Delaware
Georgia
Guam
Hawaii
Illinois
Maryland
Michigan
Montana
Nebraska
New Mexico
New York
Rhode Island
Texas
Virginia
Washington
EA Satellite Residential locations (Contact 1-800-777-9750)