Hunt Valley, Maryland (2 April 2019)—EA Engineering, Science, and Technology, Inc., PBC (EA), a leading provider of interdisciplinary environmental services, continues to support Water For
People's efforts to provide access to safe water and adequate sanitation in developing countries.  On World Water Day (22 March 2019), the company kicked off its fourth annual campaign to raise awareness and funds for Water For People through its Workplace Giving Program.  In the first 3 years of EA's partnership with Water For People, EA and its employees have raised over $154,000 through fundraising events, payroll donations, and online contributions.  EA has set a goal to raise an additional $55,000 in 2019.
In addition to EA's dollar-for-dollar match of payroll deductions and credit card donations pledged during the campaign's official kick-off month, EA's Water For People Steering Committee and office "champions" have planned out a series of fundraising events (e.g., prize drawings, breakfast socials, and office cookouts) to engage EA employees and continue to build on the company's financial commitment to, and partnership with, Water For People.
"In the first 3 years of our partnership with Water For People, our staff have raised over $154,000," says EA's Ian MacFarlane, President and Chief Executive Officer.  "Our employees have been energized by Water For People's work to address the world's water and sanitation crisis.  Staff commitment to the Everyone Forever mission has strengthened comradery through team-building fundraisers including cross-country ultra-cycling and extreme obstacle course events.  We're excited to extend our partnership with Water For People in 2019 and look forward to another successful year."
This year's campaign kick-off will run through 14 June in support of Cycling for Water, a non-profit established by EA employees that raises funds for Water For People through cycling.  Cycling for Water will be fielding a team of four cyclists (including Water For People's Chief Executive Officer, Eleanor Allen) and a 12-person volunteer crew to complete the Race Across America.  Beginning on 15 June, the team will embark on a 7-day, 3,000-mile coast-to-coast bicycle race as a means to bring additional fundraising and social media awareness to Water For People's Everyone Forever goal.  The Cycling for Water team has a fundraising goal of $100,000.
About Water For People
Born out of the American Water Works Association, the largest nonprofit, scientific, and educational association dedicated to managing and treating water, Water For People was established in 1991.  Water For People exists to promote the development of high-quality drinking water and sanitation services, accessible to all, and sustained by strong communities, businesses, and governments.  They are working to reach Everyone Forever.  For more information about Water For People, visit http://www.waterforpeople.org/.
About EA Engineering, Science, and Technology, Inc., PBC
EA is a 100% employee-owned public benefit corporation that provides environmental, compliance, natural resources, and infrastructure engineering and management solutions to a wide range of public and private sector clients.  Headquartered in Hunt Valley, Maryland, EA employs more than 500 professionals through a network of 26 commercial offices across the continental United States, as well as Alaska, Hawaii, and Guam.  In business for more than 45 years, EA has earned an outstanding reputation for technical expertise, responsive service, and judicious use of client resources.  For more information about EA, visit www.eaest.com.
CONTACT:
Melissa Smith
EA Engineering, Science, and Technology, Inc., PBC
225 Schilling Circle, Suite 400
Hunt Valley, Maryland 21031
410-329-5116
masmith@eaest.com
www.eaest.com
×
Contact Us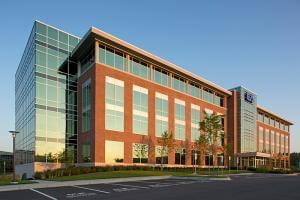 ×
Alaska
Arkansas
California
Colorado
Delaware
Georgia
Guam
Hawaii
Illinois
Maryland
Michigan
Montana
Nebraska
New Mexico
New York
Rhode Island
Texas
Virginia
Washington
EA Satellite Residential locations (Contact 1-800-777-9750)