Hunt Valley, Maryland (16 October 2018)—EA Engineering, Science, and Technology, Inc., PBC (EA), a leading provider of interdisciplinary environmental services, announced today that its Lincoln, Nebraska and Seattle, Washington offices participated in several community-based volunteerism efforts focused on improving access to and protecting the environment.
EA's Lincoln office personnel participated in two events: Lincoln's Adopt-a-Stream Program and Spring Creek Prairie Volunteer Day. As part of the City of Lincoln's Adopt-a-Stream Program, EA employees completed their annual clean-up along a 0.5-mile stretch of Salt Creek. The employees collected over 20 bags of trash in this urban location, which is located near the EA office. According to EA's Robert Lutz, Jr., P.E., who participated in the effort, "This is a great way for us to help protect the surface water quality and enhance the beauty of this part of the community. It is important that we take an active role in assuring the well-being of Lincoln's water resources." For the Spring Creek Prairie Volunteer Day, EA employees assisted with removing invasive musk thistle at the local Audubon Center. Musk thistle, Carduus nutans, is an aggressive noxious weed that can overtake native species and damage natural forage across open range.
Employees from EA's Seattle office spent an afternoon at the Cascade P-Patch Community Garden in the South Lake Union neighborhood, improving a pathway by removing the existing uneven woodchip surface and replacing it with compacted gravel. Located in an area with multiple hospitals and senior apartment facilities, EA personnel organized the volunteer effort that improved accessibility to the garden space, which will increase its use and enjoyment by residents and visitors. Owned by the City of Seattle, the garden is reliant on volunteer support for completion of major improvement projects.
About EA Engineering, Science, and Technology, Inc., PBC
EA is a 100% ESOP-owned public benefit corporation that provides environmental, compliance, natural resources, and infrastructure engineering and management solutions to a wide range of public and private sector clients. Headquartered in Hunt Valley, Maryland, EA employs more than 500 professionals through a network of 24 commercial offices across the continental United States, as well as Alaska, Hawaii, and Guam. In business for more than 45 years, EA has earned an outstanding reputation for technical expertise, responsive service, and judicious use of client resources. For more information about EA, visit www.eaest.com.
CONTACT:
Melissa Smith
EA Engineering, Science, and Technology, Inc., PBC
225 Schilling Circle, Suite 400
Hunt Valley, Maryland 21031
410-329-5116
masmith@eaest.com
www.eaest.com
×
Contact Us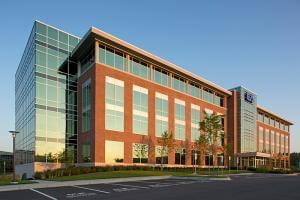 ×
Alaska
Arkansas
California
Colorado
Delaware
Georgia
Guam
Hawaii
Illinois
Maryland
Michigan
Montana
Nebraska
New Mexico
New York
Rhode Island
Texas
Virginia
Washington
EA Satellite Residential locations (Contact 1-800-777-9750)