Hunt Valley, Maryland (8 January 2020)—Employees of EA Engineering, Science, and Technology, Inc., PBC (EA) provided welcomed support to a variety of community-based organizations during the 2019 holiday season.  The activities were part of EA's broader employee-based giving campaign, which is anchored by the company's Corporate Social Responsibility Program and seeks to benefit a wide range of programs.
In November, EA's Albuquerque office capped its year-long support of a local food bank by donating over 200 pounds of non-perishable food items.  Leading a corporate-wide effort, Rhode Island office employees raised money to provide Thanksgiving dinner for 24 families living in Point Hope, Alaska, where many residents live at or below the poverty line.
During November and December, personnel in EA's Syracuse office purchased Christmas gifts–including sports equipment, blankets, clothes, and gift cards–for teen members of the Boys and Girls Clubs of Syracuse.  In the past, Syracuse personnel have organized holiday giving activities benefiting Toys for Tots and Blessings in a Backpack.
For EA's Baltimore-area employees, The Children's Home of Catonsville (Home) remained the keystone of their holiday giving efforts.  For the 23rd consecutive year, EA's employees supported the Home's Holiday Gift Program through gift donations and monetary contributions, which were used to purchase clothes, shoes, toys, and gift cards to cover future needs.
"I am so proud of our employees.  Their generosity is certainly inspiring," commented Ian MacFarlane, President and Chief Executive Officer.  "It is heartwarming to see our employees give back to their communities, while doing their part to strengthen the communities of others."
About EA Engineering, Science, and Technology, Inc., PBC
EA is a 100% employee-owned public benefit corporation that provides environmental, compliance, natural resources, and infrastructure engineering and management solutions to a wide range of public and private sector clients.  Headquartered in Hunt Valley, Maryland, EA employs more than 500 professionals through a network of 25 commercial offices across the continental United States, as well as Alaska, Hawaii, and Guam.  In business for more than 46 years, EA has earned an outstanding reputation for technical expertise, responsive service, and judicious use of client resources.  For more information about EA, visit www.eaest.com.
CONTACT: Melissa Smith
EA Engineering, Science, and Technology, Inc., PBC
225 Schilling Circle, Suite 400
Hunt Valley, Maryland 21031
410-329-5116
masmith@eaest.com
www.eaest.com
×
Contact Us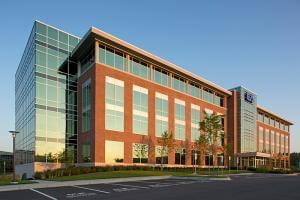 ×
Alaska
Arkansas
California
Colorado
Delaware
Georgia
Guam
Hawaii
Illinois
Maryland
Michigan
Montana
Nebraska
New Mexico
New York
Rhode Island
Texas
Virginia
Washington
EA Satellite Residential locations (Contact 1-800-777-9750)