Hunt Valley, Maryland (2 October 2018)—EA Engineering, Science, and Technology, Inc., PBC (EA), a leading provider of interdisciplinary environmental services, announced today that its Corporate Social Responsibility (CSR) Program has earned a "Gold" rating from EcoVadis, a globally-recognized independent third-party consultancy that evaluates supply chain environmental and social performance. This is EA's third biennial EcoVadis CSR assessment; EA's CSR Program was previously rated Silver in 2014 and 2016.
A Gold score equates to an "advanced" CSR Program meaning EA has "a structured and proactive CSR approach, engagement/policies and tangible actions on major issues with detailed implementation information, and significant CSR reporting on actions and performance indicators," according to EcoVadis. Senior Vice President and Director of CSR, Brian Lesinski indicates, "This recent re-assessment validates the hard work and focus on continual improvement of EA's CSR programs embodied by our employee-owned public benefit corporation structure. The recognition is a direct output of EA employees' commitment and dedication to CSR initiatives—it's an employee-driven approach. We take great pride in our accomplishments and covet the opportunity to benchmark our programs through EcoVadis."
EA's CSR Program was assessed across 39 criteria organized into 4 categories that address environmental, labor, fair business/ethics, and supplier practices. EA's rating increase was driven in part by a commitment to transition from biannual to annual CSR and Carbon Footprint reporting in 2017 (www.eaest.com/corporate_sustainability.php) in accordance with GRI Standards: Core option, an emphasis on supply chain benchmarking and interactions, and a lack of external records/reports (e.g., notices of violation, regulatory fines, etc.) tracked by third-party stakeholder compliance databases. EA's 2018 score places the company in the Top 1% of the more than 30,000 companies assessed by EcoVadis across all categories.
About EcoVadis
EcoVadis operates a collaborative platform assessing the environmental, economic, and social performance of supply chains using a CSR assessment methodology derived from leading international standards such as the Global Reporting Initiative (GRI), the United Nations Global Compact, and ISO 26000. EcoVadis' mission is to drive CSR sustainability through benchmarking, continual improvement, and innovation as well as to promote transparency in supply chains allowing companies and their clients to better understand and improve global footprints. The platform is used by more than 45,000 companies, including Fortune 500 global leaders, in 150 countries. For more information, visit www.ecovadis.com.
About EA Engineering, Science, and Technology, Inc., PBC
EA is a 100% employee-owned public benefit corporation that provides environmental, compliance, natural resources, and infrastructure engineering and management solutions to a wide range of public and private sector clients. Headquartered in Hunt Valley, Maryland, EA employs more than 500 professionals through a network of 24 commercial offices across the continental United States, as well as Alaska, Hawaii, and Guam. In business for more than 45 years, EA has earned an outstanding reputation for technical expertise, responsive service, and judicious use of client resources. For more information about EA, visit www.eaest.com.
CONTACT:
Melissa Smith
EA Engineering, Science, and Technology, Inc., PBC
225 Schilling Circle, Suite 400
Hunt Valley, Maryland 21031
410-329-5116
masmith@eaest.com
www.eaest.com
×
Contact Us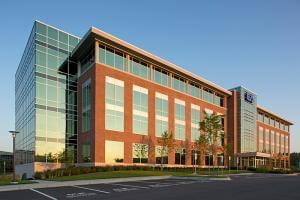 ×
Alaska
Arkansas
California
Colorado
Delaware
Georgia
Guam
Hawaii
Illinois
Maryland
Michigan
Montana
Nebraska
New Mexico
New York
Rhode Island
Texas
Virginia
Washington
EA Satellite Residential locations (Contact 1-800-777-9750)