Hunt Valley, Maryland (27 July 2023)—EA Engineering, Science, and Technology, Inc., PBC (EA), a leading provider of interdisciplinary environmental services, is proud to announce the selection of three new Jensen Fellows—Kelli Peritz, Marisa Thomas, and Dorothy Thompson.
This program was established in 2005 with the then Johns Hopkins University's (JHU's) Department of Geography and Environmental Engineering (DoGEE) and named in honor of EA's founder and chairman, Dr. Loren Jensen. Now in conjunction with the Department of Environmental Health and Engineering, this fellowship program supports environmental engineering students in their master's program. Fellows receive a tuition grant and stipend. Participants complete two semesters of coursework at JHU and finish their degree requirements with a 6-month EA internship, which is tailored to their interests. For the first time, all three fellows are working summer internships with the firm before beginning their coursework in Fall 2023.
"Loren held dual appointments as a limnologist at DoGEE and JHU's School of Public Health before founding EA in 1973. Given his experiences in both academia and consulting, he was passionate about supporting students in pursuing graduate degrees focused on the environment," said EA Chief Executive Officer and Chair Ian MacFarlane. "The Jensen Fellowship Program offers both financial support and the real-world experience they need to launch their careers."
Over the last 18 years, more than 25 engineering students have participated in the Jensen Fellowship Program. Many have accepted full-time positions with EA after completing the program.
"The Jensen Fellowship Program was a great opportunity," said Ali Barton, who participated in the program and is now a member of EA's water and wastewater engineering team. "The rotational aspect allows you to get experience across the broad spectrum of fields and types of work that EA performs, which ultimately allowed me to shape my career and determine the areas in which I wanted to grow and develop." In addition to her technical responsibilities, Ali lends her experience in the program to current participants by serving as a mentor and organizing rotational schedules.
About the Newest Jensen Fellows
Kelli Peritz graduated with a Bachelor of Science in Bio-Renewable Systems from Pennsylvania State University in May 2023. Her capstone project in bio-renewable systems focused on the valorization of wood chips to three-dimensional printing resin. She also participated in a binational program in Romania focused on environmental conservation. Additionally, Kelli conducted research for her Schreyer Honors thesis on the potential of filamentous fungi for biodegrading low-density polyethylene.
Marisa Thomas completed their bachelor's degree with a major in Environmental Engineering and a minor in Spanish for Professions at JHU this May. They served as an intern for the university's Community Impact Internship Program, worked as an undergraduate research fellow at the University of Vermont for the National Science Foundation Research Experiences for Undergraduates program, and volunteered for the JHU Tutorial Project.
Dorothy Thompson earned her Bachelor of Science in Environmental Health and Engineering from JHU in May 2023. Her experience includes assessing the infrastructure and ecosystem resilience of the Aberdeen Proving Ground to sea-level rise and flooding. Additionally, Dorothy worked as a sustainable systems research intern at Cape Eleuthera Institute, served as a Core and Sustainability Team Fellow on the Farmlink Project, and interned in food systems at the JHU Office of Sustainability.
About EA Engineering, Science, and Technology, Inc., PBC
EA is a 100% employee-owned public benefit corporation that provides environmental, compliance, natural resources, and infrastructure engineering and management solutions to a wide range of public and private sector clients. Headquartered in Hunt Valley, Maryland, EA employs more than 625 professionals through a network of 27 commercial offices across the continental United States, as well as Alaska, Hawaii, and Guam. Entering our 50th year of business, EA has earned an outstanding reputation for technical expertise, responsive service, and judicious use of client resources. For more information about EA, visit www.eaest.com.
CONTACT:
Amy Lambert
EA Engineering, Science, and Technology, Inc., PBC
225 Schilling Circle, Suite 400
Hunt Valley, Maryland 21031
410-527-2410
alambert@eaest.com
×
Contact Us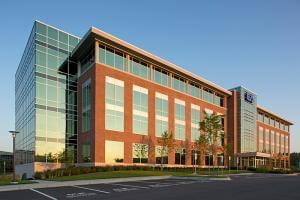 ×
Alaska
Arkansas
California
Colorado
Delaware
Georgia
Guam
Hawaii
Illinois
Maryland
Michigan
Montana
Nebraska
New Mexico
New York
Rhode Island
Texas
Virginia
Washington
EA Satellite Residential locations (Contact 1-800-777-9750)