Hunt Valley, Maryland (18 July 2019)—EA Engineering, Science, and Technology, Inc., PBC (EA), a leading provider of interdisciplinary environmental services, is pleased to announce today
that Jennifer Peterson has joined the company as its Director, Environmental Health and Safety (EHS) Solutions Implementation.  In this role, Jennifer will be focused on delivering innovative EHS management system solutions to our customers—adding greater value and driving customer success—always with a keen eye on system security and the application of new technology.
Working closely with our clients, Jennifer will ensure that work products meet their objectives and exceed their expectations, while providing efficiencies for users.  As a Certified Scrum Master, she will be integral to incorporating Agile values and principles into EA's software implementation process to accelerate the release of useable software products and enhance the client experience.  Jennifer will also be tasked with supporting short- and long-term release planning, ensuring that projects are ready for execution, and maintaining a healthy backlog.
On the forefront of today's technology advances and business trends, Jennifer joins EA with 21 years of experience in customer project and product management for EHS management system deployments and mobile data collection applications.  Her responsibilities have included software roadmap development and large data migrations.  During her career, she has directed the development and execution of numerous software implementations ranging from an entire software implementation cycle for a single application to enterprise-wide software for a global customer base.  Jennifer's broad range of experience extends to managing development and configuration teams, training and mentoring staff, and developing new clients.
"We are so excited to have Jennifer join EA as we see emerging opportunities as organizations implement risk-based strategies to further reduce environmental impact of operations, promote environmental stewardship, and maintain a safe and healthy workplace," stated Brian Lesinski, EMS-LA, Senior Vice President and Director of EHS Compliance Services.  "Jennifer has focused her career on developing and deploying software systems that provide quick and easy access to information, critical to making transformational strategic decisions.  We look forward to the future as her contributions serve to advance our EHS practice."
Jennifer holds a Bachelor of Science Degree, with a major in Environmental Services and Summa Cum Laude Honors from Texas A&M University.
About EA Engineering, Science, and Technology, Inc., PBC
EA is a 100% employee-owned public benefit corporation that provides environmental, compliance, natural resources, and infrastructure engineering and management solutions to a wide range of public and private sector clients.  Headquartered in Hunt Valley, Maryland, EA employs more than 500 professionals through a network of 26 commercial offices across the continental United States, as well as Alaska, Hawaii, and Guam.  In business for more than 45 years, EA has earned an outstanding reputation for technical expertise, responsive service, and judicious use of client resources.  For more information about EA, visit www.eaest.com.
CONTACT:
Melissa Smith
EA Engineering, Science, and Technology, Inc., PBC
225 Schilling Circle, Suite 400
Hunt Valley, Maryland 21031
410-329-5116
masmith@eaest.com
www.eaest.com
×
Contact Us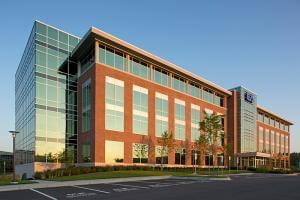 ×
Alaska
Arkansas
California
Colorado
Delaware
Georgia
Guam
Hawaii
Illinois
Maryland
Michigan
Montana
Nebraska
New Mexico
New York
Rhode Island
Texas
Virginia
Washington
EA Satellite Residential locations (Contact 1-800-777-9750)