Hunt Valley, Maryland (5 September 2019)—EA Engineering, Science, and Technology, Inc., PBC (EA), a leading provider of interdisciplinary environmental services, announced today that it has been awarded a contract for Environmental Engineering and Compliance Services, Statewide by the Maryland Department of Transportation State Highway Administration (MDOT SHA).  The Office of Environmental Design will assign task orders under the contract, which has a 5-year period of performance and a capacity of $5 million.
Under this contract, EA will continue to provide support for site investigation and remediation, water and wastewater management, stormwater management, underground and aboveground storage tank compliance services, industrial hygiene, environmental compliance, and other engineering professional services related to environmental engineering and compliance.  Specifically, services that may be required under this contract include planning, permitting, project management, design, construction support, monitoring, inspection, auditing, and technical support for programs and projects related to MDOT SHA facilities and associated operations.
"As a Maryland-based company, EA has a vested interest here, and we are proud to be an MDOT SHA environmental consultant," stated Gordy Porter, Senior Vice President.  "We look forward to continuing to work with MDOT SHA to ensure that its facilities and operations maintain environmental compliance with state, federal, and local environmental permits, laws, regulations, and current best management practices."
EA's contract team includes the following MDOT-Certified Minority and Veteran-Owned Small Business Enterprises:  Aria Environmental, Inc.; Batta Environmental Associates, Inc.; Chesapeake Environmental Management, Inc.; Dhillon Engineering, Inc.; Environmental Research Group, LLC; Findling, Inc.; and Rossi Transportation Group, Inc.  In addition, Phase Separation Science, Inc. is a large-business teaming partner.
About EA Engineering, Science, and Technology, Inc., PBC
EA is a 100% employee-owned public benefit corporation that provides environmental, compliance, natural resources, and infrastructure engineering and management solutions to a wide range of public and private sector clients.  Headquartered in Hunt Valley, Maryland, EA employs more than 500 professionals through a network of 26 commercial offices across the continental United States, as well as Alaska, Hawaii, and Guam.  In business for more than 46 years, EA has earned an outstanding reputation for technical expertise, responsive service, and judicious use of client resources.  For more information about EA, visit www.eaest.com.
CONTACT:
Melissa Smith
EA Engineering, Science, and Technology, Inc., PBC
225 Schilling Circle, Suite 400
Hunt Valley, Maryland 21031
410-329-5116
masmith@eaest.com
www.eaest.com
×
Contact Us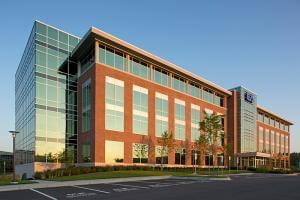 ×
Alaska
Arkansas
California
Colorado
Delaware
Georgia
Guam
Hawaii
Illinois
Maryland
Michigan
Montana
Nebraska
New Mexico
New York
Rhode Island
Texas
Virginia
Washington
EA Satellite Residential locations (Contact 1-800-777-9750)