Hunt Valley, Maryland (26 January 2021)—EA Engineering, Science, and Technology, Inc., PBC (EA), a leading provider of interdisciplinary environmental services, is pleased to announce today that Susanna (Susi) Mudge, Chair of Chemonics International, Inc. (Chemonics), an international development and management company, has been appointed as an independent director of the firm.  This appointment expands EA's Board membership to nine directors, three of whom are independent directors.
Throughout her 30-year career with Chemonics, Ms. Mudge has served in many key leadership roles including President and Chief Executive Officer, Executive Vice President, and Senior Vice President of the Latin America and Caribbean region.  As a result, she brings in-depth global expertise in strategic private sector development, organizational development, trade and investment promotion, and sustainable natural resource management.  Ms. Mudge holds a Bachelor of Arts degree from Oberlin College and a Master of Business Administration degree from the George Washington University in Washington, D.C.
With more than 5,000 employees in 100 countries, Chemonics is a 100 percent employee-owned company.  Under contracts with government agencies such as the U.S. Agency for International Development and the UK Foreign, Commonwealth and Development Office, Chemonics supports water, energy, and sustainable cities; agriculture and food security; corporate partnerships, democracy and governance, economic growth and trade, education and youth, gender equality, and social inclusion; health; peace, stability, and transition; supply chain management; and environment and natural resources throughout the world.
"We are delighted to welcome Ms. Mudge to our Board," stated Loren Jensen, EA's Founder and Chairman of the Board.  "We are confident that her extensive experience will provide important new perspectives and fresh insights."  Ian MacFarlane, President and Chief Executive Officer added:  "We look forward to leveraging Ms. Mudge's knowledge gained as a result of her proven success leading and growing a company that shares many of EA's corporate attributes including employee ownership, professional services platform, and federal market focus.  She will offer invaluable counsel in regard to EA's future performance and continued growth."
About EA Engineering, Science, and Technology, Inc., PBC
EA is a 100% employee-owned public benefit corporation that provides environmental, compliance, natural resources, and infrastructure engineering and management solutions for a wide range of public and private sector clients.  Headquartered in Hunt Valley, Maryland, EA employs more than 550 professionals through a network of 25 commercial offices across the continental United States, as well as Alaska, Hawaii, and Guam.  In business for more than 47 years, EA has earned an outstanding reputation for technical expertise, responsive service, and judicious use of client resources.  For more information about EA, visit www.eaest.com.
CONTACT: Melissa Smith
EA Engineering, Science, and Technology, Inc., PBC
225 Schilling Circle, Suite 400
Hunt Valley, Maryland 21031
410-329-5116
masmith@eaest.com
×
Contact Us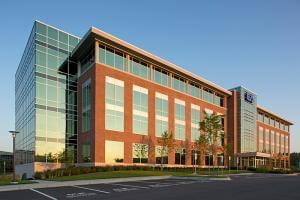 ×
Alaska
Arkansas
California
Colorado
Delaware
Georgia
Guam
Hawaii
Illinois
Maryland
Michigan
Montana
Nebraska
New Mexico
New York
Rhode Island
Texas
Virginia
Washington
EA Satellite Residential locations (Contact 1-800-777-9750)