Hunt Valley, Maryland (6 October 2020)—EA Engineering, Science, and Technology, Inc., PBC (EA), a leading provider of interdisciplinary environmental services, announced today that it has been awarded a firm-fixed price, performance-based contract by the U.S. Army Corps of Engineers (USACE)–Albuquerque District to provide environmental remediation services to address groundwater contamination associated with historic releases from the Bulk Fuels Facility (BFF) at Kirtland Air Force Base (AFB).  The contract's period of performance is for a base period of 24 months, with three 12-month options, for a 5-year period of performance.  An initial award obligation of $8,025,292 was made under the contract, which was competed as a small business set-aside contract under NAICS 562910, Environmental Remediation Services.
Under this contract, EA is tasked with implementing, monitoring, and maintaining interim measures in accordance with approved plans and requirements and to optimize their operations to meet environmental cleanup objectives, while providing best value to the government.  Specifically, EA is responsible for maintaining and operating the existing BFF groundwater treatment system, monitoring and assessing plume conditions and the effectiveness of interim measures, and optimizing responses as needed to address evolving environmental conditions.  This requires EA to be involved in the full life cycle of the remediation process including investigation and monitoring, planning and permitting, system performance assessment, remedial alternatives evaluation, design and construction, and operation and maintenance.
"This contract win allows us to build on our proven record of successful performance at Kirtland AFB and commitment to USACE–Albuquerque gained through other contract vehicles.  With our advanced modeling capabilities and deep expertise in evaluating and deploying innovative remediation technologies, EA will continue to support Kirtland AFB in achieving its objectives and fulfilling its regulatory requirements at the BFF site," stated Jay Snyder, P.G., P.E., Vice President and Chief Geologist.  "The contract will be executed by management and technical staff from EA's Albuquerque office, located minutes from Kirtland AFB.  Their strong communication skills will be instrumental in successfully coordinating the numerous stakeholders including regulators, other contractors, and the public, who are involved with this complex project."
About EA Engineering, Science, and Technology, Inc., PBC
EA is a 100% employee-owned public benefit corporation that provides environmental, compliance, natural resources, and infrastructure engineering and management solutions to a wide range of public and private sector clients.  Headquartered in Hunt Valley, Maryland, EA employs more than 550 professionals through a network of 26 commercial offices across the continental United States, as well as Alaska, Hawaii, and Guam.  In business for more than 47 years, EA has earned an outstanding reputation for technical expertise, responsive service, and judicious use of client resources.  For more information about EA, visit www.eaest.com.
CONTACT: Melissa Smith
EA Engineering, Science, and Technology, Inc., PBC
225 Schilling Circle, Suite 400
Hunt Valley, Maryland 21031
410-329-5116
masmith@eaest.com
×
Contact Us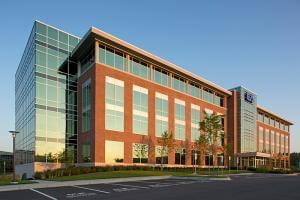 ×
Alaska
Arkansas
California
Colorado
Delaware
Georgia
Guam
Hawaii
Illinois
Maryland
Michigan
Montana
Nebraska
New Mexico
New York
Rhode Island
Texas
Virginia
Washington
EA Satellite Residential locations (Contact 1-800-777-9750)