Hunt Valley, Maryland (9 December 2021)—EA Engineering, Science, and Technology, Inc., PBC (EA), a leading provider of interdisciplinary environmental services, is pleased to announce that it has issued its 2020 Public Benefit Corporation (PBC) Statement and Corporate Social Responsibility (CSR) Report.  This is EA's sixth consecutive annual integrated PBC Statement/CSR Report, which discloses the company's CSR efforts during calendar year 2020.
As with previous reports, this document was developed in accordance with Global Reporting Initiative (GRI) Standards: Core requirements.  It includes both strategic and tactical actions undertaken by the company and its employees to incorporate a holistic CSR perspective into the firm's planning and core operations.
"The accomplishments and initiatives presented in this report are truly impressive, especially when one considers the impacts of the COVID pandemic during 2020," said Mike Battle, PG, ENV SP, Executive Vice President and Chief Operating Officer.
Highlights include formal reassessment of EA's material issues; rollout of the company's Diversity, Equity, and Inclusion initiative; multi-year zero waste commitment for its corporate headquarters; and continued philanthropic partnership with Water For People.
"We are proud of our employees and their continued efforts to develop an equilibrium among economy, society, and the natural environment for our corporate operations," said Brian Lesinski, CPEA, EMS-LA, Senior Vice President and Director, CSR.  "CSR is truly a company-wide program, and we appreciate the efforts put forth by our employees."
About EA Engineering, Science, and Technology, Inc., PBC
EA is a 100% employee-owned public benefit corporation that provides environmental, compliance, natural resources, and infrastructure engineering and management solutions for a wide range of public and private sector clients.  Headquartered in Hunt Valley, Maryland, EA employs more than 575 professionals through a network of 26 commercial offices across the continental United States, as well as Alaska, Hawaii, and Guam.  In business for more than 48 years, EA has earned an outstanding reputation for technical expertise, responsive service, and judicious use of client resources.  For more information about EA, visit www.eaest.com.
CONTACT: Melissa Smith
EA Engineering, Science, and Technology, Inc., PBC
225 Schilling Circle, Suite 400
Hunt Valley, Maryland 21031
410-329-5116
masmith@eaest.com
×
Contact Us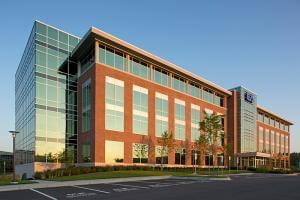 ×
Alaska
Arkansas
California
Colorado
Delaware
Georgia
Guam
Hawaii
Illinois
Maryland
Michigan
Montana
Nebraska
New Mexico
New York
Rhode Island
Texas
Virginia
Washington
EA Satellite Residential locations (Contact 1-800-777-9750)