Hunt Valley, Maryland (13 November 2019)—EA Engineering, Science, and Technology, Inc., PBC (EA), a leading provider of interdisciplinary environmental services, announced today that it was honored with the U.S. Environmental
Protection Agency (EPA) Region 10 Howard Orlean Excellence in Site Reuse Award for its work in facilitating the Remedial Action at the North Ridge Superfund site located in Klamath Falls, Oregon. EA was one of several stakeholders whose collaborative efforts resulted in the cleanup of this 125-acre site and its return to productive use.
The award commemorates the late Howard Orlean's committed service to EPA by recognizing those who have exhibited dedication to safely and productively reusing contaminated areas, while keeping them protective for both the public and the environment. A complex, multiyear project, North Ridge Estates embodies the evaluation criteria as the project included the removal of 340,000 cubic yards of asbestos-containing materials and contaminated soil and the restoration of approximately 40 properties.
"We are so proud to have been actively involved on this very successful major cleanup project and we are equally proud of our project staff led by Sarah Babcock, PE, for their outstanding performance," stated Ian MacFarlane, President and Chief Executive Officer. "EA partners with EPA across the country providing environmental science, engineering, and construction oversight to protect public health, safeguard the environment, which in turn helps grow local economies. The North Ridge Estates project is a stellar example of this successful collaboration."
About EA Engineering, Science, and Technology, Inc., PBC
EA is a 100% employee-owned public benefit corporation that provides environmental, compliance, natural resources, and infrastructure engineering and management solutions to a wide range of public and private sector clients. Headquartered in Hunt Valley, Maryland, EA employs more than 500 professionals through a network of 25 commercial offices across the continental United States, as well as Alaska, Hawaii, and Guam. In business for more than 46 years, EA has earned an outstanding reputation for technical expertise, responsive service, and judicious use of client resources. For more information about EA, visit www.eaest.com.
CONTACT:
Melissa Smith
EA Engineering, Science, and Technology, Inc., PBC
225 Schilling Circle, Suite 400
Hunt Valley, Maryland 21031
410-329-5116
masmith@eaest.com
×
Contact Us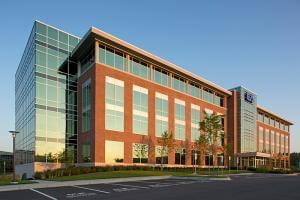 ×
Alaska
Arkansas
California
Colorado
Delaware
Georgia
Guam
Hawaii
Illinois
Maryland
Michigan
Montana
Nebraska
New Mexico
New York
Rhode Island
Texas
Virginia
Washington
EA Satellite Residential locations (Contact 1-800-777-9750)