Hunt Valley, Maryland (20 December 2019)—EA Engineering, Science, and Technology, Inc., PBC (EA), a leading provider of interdisciplinary environmental services, announced today
that it was honored for its outstanding support of the Mid-Maryland Post of the Society of American Military Engineers (SAME) and named the Post's Small Business Sustaining Member of the Year for 2019.  The award was presented during the Post's Awards and Holiday Party, which took place on 10 December in Bethesda, Maryland.
"EA has been a Sustaining Member of the Mid-Maryland Post since it was established—and several EA employees, including Melissa Smith, were instrumental in standing up the Post.  Therefore, it is only fitting that we recognize EA's continued commitment to the vitality of our Post," said Sally Clark, SAME Mid-Maryland Post President.  "This year, EA sponsored both of our major events—Industry Day and MEGA Maryland conference—greatly contributing to their success."
"EA is proud to be recognized by the Mid-Maryland Post for our support of their robust agenda of events and activities," stated Fritz Meyer, P.E., Executive Vice President and Director, Client Programs.  "In turn, we applaud the Post's leadership as well as its general membership as they exemplify the SAME mission of 'leading collaborative efforts to identify and resolve national security infrastructure-related challenges'."
About Society of American Military Engineers
Founded in 1920, SAME is the premier professional association uniting public and private sector individuals and organizations from across the architecture, engineering, construction, technology, environmental, facility management, and contracting and acquisition disciplines in support of national security.  For more Information about SAME, visit same.org.
About EA Engineering, Science, and Technology, Inc., PBC
EA is a 100% employee-owned public benefit corporation that provides environmental, compliance, natural resources, and infrastructure engineering and management solutions to a wide range of public and private sector clients.  Headquartered in Hunt Valley, Maryland, EA employs more than 500 professionals through a network of 25 commercial offices across the continental United States, as well as Alaska, Hawaii, and Guam.  In business for more than 46 years, EA has earned an outstanding reputation for technical expertise, responsive service, and judicious use of client resources.  For more information about EA, visit eaest.com.
CONTACT: Melissa Smith
EA Engineering, Science, and Technology, Inc., PBC
Hunt Valley, Maryland 21031
410-329-5116
masmith@eaest.com
www.eaest.com
×
Contact Us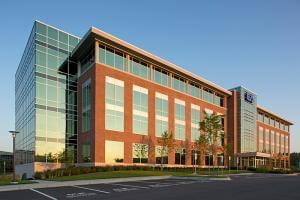 ×
Alaska
Arkansas
California
Colorado
Delaware
Georgia
Guam
Hawaii
Illinois
Maryland
Michigan
Montana
Nebraska
New Mexico
New York
Rhode Island
Texas
Virginia
Washington
EA Satellite Residential locations (Contact 1-800-777-9750)