Hunt Valley, Maryland (6 July 2022)—EA Engineering, Science, and Technology, Inc., PBC (EA), a leading provider of interdisciplinary environmental services, was recently recognized with the Ebby Halliday and Maurice Acers Business/Industry Leadership Award for its sound environmental principles in support of the Keep Texas Beautiful (KTB) mission. KTB, an environmental and community improvement organization, presents this and other Beautify Texas Awards during the Governor's Community Achievement Awards ceremony, held in June to recognize individuals and organizations working to enhance their communities.
EA was nominated for this statewide award by Keep Lewisville Beautiful (KLB), an environmental and community involvement 501(c)(3) non-profit organization and affiliate of KTB. For two decades, the firm's Lewisville office has volunteered with KLB, contributing nearly 1,000 volunteer hours and helping to collect and remove more than 13 tons of trash through cleanup efforts. Other support has included tree plantings, butterfly garden installations, community organic garden maintenance, and recycling programs.
"The EA Lewisville office is one of our most active volunteer groups that works with KLB to achieve recycling, environmental education, litter abatement, waste reduction, beautification, and improvement goals in our community," said Amy Wells, Executive Director of KLB. "Their team volunteers at the most challenging sites to clean, helping target problematic dump sites and beautify our community while engaging their employees to make a difference."
EA Project Manager April Ballweg, P.E., ENV SP, serves on KLB's Board of Directors, helping guide cleanup and recycling programs, lead and plan events, and engage the community. "As a Public Benefit Corporation, we are dedicated to supporting the communities in which we live. Volunteerism is a vital component of our corporate culture," she said. "Our team is motivated to do its part to enhance the quality of life in the areas in which we live and work, and we are proud to support the efforts of KLB."
This is the second time EA has been recognized with this award, having also been honored in 2017.
About EA Engineering, Science, and Technology, Inc., PBC
EA is a 100% employee-owned public benefit corporation that provides environmental, compliance, natural resources, and infrastructure engineering and management solutions to a wide range of public and private sector clients. Headquartered in Hunt Valley, Maryland, EA employs more than 575 professionals through a network of 27 commercial offices across the continental United States, as well as Alaska, Hawaii, and Guam. In business for more than 48 years, EA has earned an outstanding reputation for technical expertise, responsive service, and judicious use of client resources. For more information about EA, visit www.eaest.com.
CONTACT:
Amy Lambert
EA Engineering, Science, and Technology, Inc., PBC
225 Schilling Circle, Suite 400
Hunt Valley, Maryland 21031
410-527-2470
alambert@eaest.com
×
Contact Us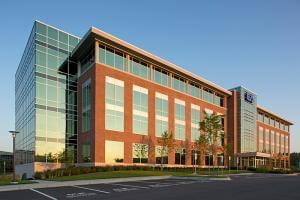 ×
Alaska
Arkansas
California
Colorado
Delaware
Georgia
Guam
Hawaii
Illinois
Maryland
Michigan
Montana
Nebraska
New Mexico
New York
Rhode Island
Texas
Virginia
Washington
EA Satellite Residential locations (Contact 1-800-777-9750)