Hunt Valley, Maryland (20 September 2022)—EA Engineering, Science, and Technology, Inc., PBC (EA), a leading provider of interdisciplinary environmental services, announced the release of its 2021 Carbon Footprint Report that, for the first time, includes a complete value chain analysis of Scope 3 Greenhouse Gas (GHG) emissions. As a public benefit corporation, EA is committed to Environmental, Social, and Governance (ESG) tenets—both as a service offering and through operational decision-making and reporting. First published in 2009, EA's Carbon Footprint Report outlines the firm's accounting standards and management plan, quantifies operational and supply chain GHG emissions, and reports carbon offsets.
Announced in tandem with Climate Week NYC, the expanded Carbon Footprint Report serves as a highlight of the event's 2022 motto of "Getting it Done." EA's Carbon Footprint Work Group, led by a Certified Climate Change Professional®, expanded the existing reporting to incorporate Scope 3 GHG emissions associated with the firm's entire supply chain, including subcontractors and vendors. By capturing emissions associated with applicable Scope 3 value chain categories, as defined by the World Business Council for Sustainable Development and the World Resources Institute, the data now offer a more complete up- and downstream understanding of emissions that feed into the firm's footprint.
"Transparency in reporting is integral to achievement of EA's public benefits and allows us to openly track year-over-year changes in emissions associated with our operations," said Brian Lesinski, Senior Vice President and Director, Corporate Social Responsibility. "Expanded Scope 3 analysis is a significant undertaking that is consistent with evolving emissions reporting standards and will allow us to better evaluate and set future reduction targets."
This more detailed analysis clearly illustrates that more than 80% of EA's emissions result directly from value chain sources, which is consistent with industry research. The firm's total carbon footprint from operations in calendar year 2021 is estimated at 11,634 metric tons of carbon dioxide equivalent (MTCO2e). EA offsets approximately 8.8% of these emissions through a combination of operational activities and purchased carbon offsets including Renewable Energy Certificates, resulting in a net carbon footprint of 10,608 MTCO2e.
About EA Engineering, Science, and Technology, Inc., PBC
EA is a 100% employee-owned public benefit corporation that provides environmental, compliance, natural resources, and infrastructure engineering and management solutions to a wide range of public and private sector clients. Headquartered in Hunt Valley, Maryland, EA employs more than 600 professionals through a network of 27 commercial offices across the continental United States, as well as Alaska, Hawaii, and Guam. In business for more than 49 years, EA has earned an outstanding reputation for technical expertise, responsive service, and judicious use of client resources. For more information about EA, visit www.eaest.com.
CONTACT:
Amy Lambert
EA Engineering, Science, and Technology, Inc., PBC
225 Schilling Circle, Suite 400
Hunt Valley, Maryland 21031
410-527-2410
alambert@eaest.com
×
Contact Us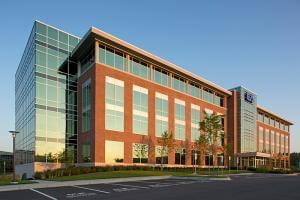 ×
Alaska
Arkansas
California
Colorado
Delaware
Georgia
Guam
Hawaii
Illinois
Maryland
Michigan
Montana
Nebraska
New Mexico
New York
Rhode Island
Texas
Virginia
Washington
EA Satellite Residential locations (Contact 1-800-777-9750)