Hunt Valley, Maryland (22 September 2021)—EA Engineering, Science, and Technology, Inc., PBC (EA), a leading provider of interdisciplinary environmental services, is pleased to announce that Todd Polacek, Service Line Program Manager – Water and Natural Resources, and Nick Dobberpuhl, P.E., Project Engineer, have been elected to the Board of Direction of the Society of American Military Engineers (SAME), Lake Michigan Post.
As Elected Directors, Todd and Nick will contribute to the Post by providing leadership to ensure that the Post achieves its strategic goals.  Todd's focus will be on coordinating the Post's support of the Annual Chicago River and Lake Michigan Boat Cruise Fundraiser – hosted by the SAME Chicago Post.­­  Started in 2007, the cruise has raised over $40,000 for various veteran and military family support organizations such as the Fisher House, which provides temporary housing for the families of veterans while they are in the hospital.  Nick will serve as an advocate for and work to actively engage young professionals, assisting with business and technical issues by coordinating training, networking, and mentoring events.
"Both Todd and Nick are sterling examples of EA's commitment to our industry through involvement and leadership in professional organizations such as SAME," stated Fritz Meyer, P.E., Executive Vice President and Director of Client Programs.  "With its focus on building public-private collaboration, SAME is a premier professional organization in our industry, and I am confident that while Todd and Nick will give a lot, they will receive much in return."
With 20 years of industry experience, Todd is responsible for advancing EA's natural resources and water quality services platform by developing and managing new business relationships in correlation with the firm's strategic growth initiative in the Great Lakes region.  During his 8 years with EA as a Project Engineer, Nick has compiled an extensive engineering project experience portfolio, including remedial design and construction management of environmental cleanup actions.  Both are active members of the SAME Lake Michigan Post.
 About EA Engineering, Science, and Technology, Inc., PBC
EA is a 100% employee-owned public benefit corporation that provides environmental, compliance, natural resources, and infrastructure engineering and management solutions to a wide range of public and private sector clients.  Headquartered in Hunt Valley, Maryland, EA employs more than 550 professionals through a network of 25 commercial offices across the continental United States, as well as Alaska, Hawaii, and Guam.  In business for more than 48 years, EA has earned an outstanding reputation for technical expertise, responsive service, and judicious use of client resources.  For more information about EA, visit www.eaest.com.
×
Contact Us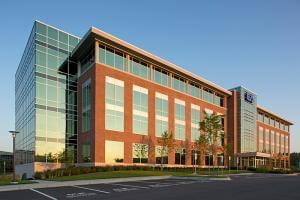 ×
Alaska
Arkansas
California
Colorado
Delaware
Georgia
Guam
Hawaii
Illinois
Maryland
Michigan
Montana
Nebraska
New Mexico
New York
Rhode Island
Texas
Virginia
Washington
EA Satellite Residential locations (Contact 1-800-777-9750)