Hunt Valley, Maryland (21 September 2018)—EA Engineering, Science, and Technology, Inc., PBC (EA), a leading provider of interdisciplinary environmental services, announced today that several professionals from its Syracuse, New York office, competed in the 2018 Tough Mudder Western New York to raise funds and awareness for Water For People, an international nonprofit organization dedicated to providing sustainable access to water and sanitation in developing countries.
EA's employees were members of a team called the Salt City Scientists, which also included professionals from the Syracuse office of Anchor-QEA, and their family and friends. Team members underwent 6 months of rigorous training, which paid off, as the team successfully completed the 12-mile, 20-obstacle course on a hot August day. In addition to finishing the grueling course, the Salt City Scientists team raised more than $2,150 for Water For People. This marked the second consecutive year that personnel from EA's Syracuse office have participated in this endurance race in support of Water For People.
"EA's corporate commitment to Water For People has been the catalyst for many great fundraising activities, which serve to enhance teamwork skills and build comradery, in addition to raising money for a worthy cause," said Robert Casey, Vice President and Manager of EA's New York operations. "Competing in such events allows us to grow the community of people who understand the important work of Water For People, while challenging ourselves both individually and as a team."
About Water For People
Born out of the American Water Works Association, the largest nonprofit, scientific, and educational association dedicated to managing and treating water, Water For People was established in 1991. An international development organization, Water For People continues its efforts to provide sustainable access to potable water and sanitation in nine developing countries. By working with national and local governments, communities, businesses, and non-profit partners, Water For People's focus is on building local capacity to ensure lasting, locally sustainable results. For more information about Water For People, visit www.waterforpeople.org.
About EA Engineering, Science, and Technology, Inc., PBC
EA is a 100% employee-owned public benefit corporation that provides environmental, compliance, natural resources, and infrastructure engineering and management solutions to a wide range of public and private sector clients. Headquartered in Hunt Valley, Maryland, EA employs more than 500 professionals through a network of 24 commercial offices across the continental United States, as well as Alaska, Hawaii, and Guam. In business for more than 45 years, EA has earned an outstanding reputation for technical expertise, responsive service, and judicious use of client resources. For more information about EA, visit www.eaest.com.
CONTACT:
Melissa Smith
EA Engineering, Science, and Technology, Inc., PBC
225 Schilling Circle, Suite 400
Hunt Valley, Maryland 21031
410-329-5116
masmith@eaest.com
www.eaest.com
×
Contact Us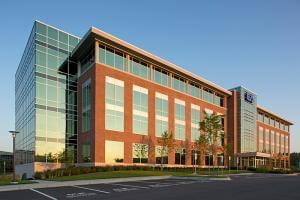 ×
Alaska
Arkansas
California
Colorado
Delaware
Georgia
Guam
Hawaii
Illinois
Maryland
Michigan
Montana
Nebraska
New Mexico
New York
Rhode Island
Texas
Virginia
Washington
EA Satellite Residential locations (Contact 1-800-777-9750)