Hunt Valley, Maryland (27 June 2022)—EA Engineering, Science, and Technology, Inc., PBC (EA), a leading provider of interdisciplinary environmental services, is pleased to announce that it has been awarded an Indefinite Delivery/Indefinite Quantity (IDIQ) contract for Maritime Environmental Management and Compliance Services by the Port of Seattle (Port). The duration for this on-call contract is 5 years, though it may be extended at the Port's discretion, and its total capacity is $1,750,000.
"We are excited to have this opportunity to continue our efforts to develop and implement best-value environmental compliance program solutions on behalf of the Port," commented Chris Canonica, P.E., Senior Vice President and Director of EA's Pacific Business Unit. "This contract award is reflective of EA's commitment to delivering the depth of expertise and continuity of program support needed to efficiently deliver sustainable environmental solutions to the Port."
Working directly with the Maritime Environment and Sustainability group, EA will be tasked with providing the fieldwork, oversight, and sampling to support compliance construction monitoring, hazardous material compliance, and general on-call incident response to unforeseen environmental incidents. To a lesser extent, our team will provide assistance in the development and implementation of environmental management initiatives such as facility environmental auditing, waste minimization efforts, preparation of spill prevention plans, and development of compliance tracking programs.
"As we have demonstrated under predecessor contracts with the Port, EA has the ability to consistently deliver the local expertise needed to successfully perform this work," added Richard Price, P.E., designated EA Project Manager for this contract. "In addition, EA brings to this contract our strong safety culture, quality commitment, and dedication to diversity in subcontracting as demonstrated by our Inclusion Plan. We are honored to have been selected to continue our support of the Port's environmental management and compliance needs."
About EA Engineering, Science, and Technology, Inc., PBC
EA is a 100% employee-owned public benefit corporation that provides environmental, compliance, natural resources, and infrastructure engineering and management solutions to a wide range of public and private sector clients. Headquartered in Hunt Valley, Maryland, EA employs more than 575 professionals through a network of 27 commercial offices across the continental United States, as well as Alaska, Hawaii, and Guam. In business for more than 48 years, EA has earned an outstanding reputation for technical expertise, responsive service, and judicious use of client resources. For more information about EA, visit www.eaest.com.
CONTACT:
Amy Lambert
EA Engineering, Science, and Technology, Inc., PBC
225 Schilling Circle, Suite 400
Hunt Valley, Maryland 21031
410-527-2410
alambert@eaest.com
×
Contact Us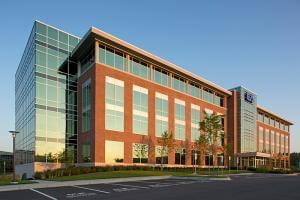 ×
Alaska
Arkansas
California
Colorado
Delaware
Georgia
Guam
Hawaii
Illinois
Maryland
Michigan
Montana
Nebraska
New Mexico
New York
Rhode Island
Texas
Virginia
Washington
EA Satellite Residential locations (Contact 1-800-777-9750)