Hunt Valley, Maryland (27 November 2018)—EA Engineering, Science, and Technology, Inc., PBC (EA), a leading provider of interdisciplinary environmental services, is pleased to announce the opening of its Hampton Roads office. Located in Virginia Beach, the new office will serve to strengthen the company's partnerships with its existing clients in Virginia and North Carolina, as well as situate EA in the heart of this dynamic and growing region of the country.
"Establishing this office is a logical step in our business strategy. It comes on the heels of a series of major contract wins for EA," said Michael Battle, Executive Vice President and Chief Operating Officer. "Hampton Roads is a vibrant region currently in the midst of an infrastructure boom. The Virginia Port Authority is deepening and widening its channels and, in concert with that, Virginia Department of Transportation continues its efforts to ease congestion and improve transportation efficiency through a comprehensive infrastructure improvement program. Often, these programs require the environmental expertise for which EA is known, in areas such as sediment testing and management, permit consultations, climate change adaptation, and site investigations and cleanups.
"We look forward to supporting our growing list of federal clients from our new Virginia Beach office," added Fritz Meyer, Executive Vice President and Director of Client Programs. "Our Department of Defense clients maintain a significant Hampton Roads presence and being located here enhances our ability to efficiently service their needs."
The new office location:
EA Engineering, Science, and Technology, Inc., PBC
4429 Bonney Road, Suite 430
Virginia Beach, Virginia 23462
Telephone: (757) 693-6014
Contact: Chris Penny, P.E.
Email: cpenny@eaest.com.
About EA Engineering, Science, and Technology, Inc., PBC
EA is a 100% employee-owned public benefit corporation that provides environmental, compliance, natural resources, and infrastructure engineering and management solutions to a wide range of public and private sector clients. Headquartered in Hunt Valley, Maryland, EA employs more than 500 professionals through a network of 26 commercial offices across the continental United States, as well as Alaska, Hawaii, and Guam. In business for more than 45 years, EA has earned an outstanding reputation for technical expertise, responsive service, and judicious use of client resources. For more information about EA, visit www.eaest.com.
CONTACT:
Melissa Smith
EA Engineering, Science, and Technology, Inc., PBC
225 Schilling Circle, Suite 400
Hunt Valley, Maryland 21031
410-329-5116
masmith@eaest.com
www.eaest.com
×
Contact Us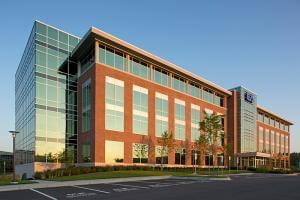 ×
Alaska
Arkansas
California
Colorado
Delaware
Georgia
Guam
Hawaii
Illinois
Maryland
Michigan
Montana
Nebraska
New Mexico
New York
Rhode Island
Texas
Virginia
Washington
EA Satellite Residential locations (Contact 1-800-777-9750)