Hunt Valley, Maryland (14 April 2020)—EA Engineering, Science, and Technology, Inc., PBC (EA), a leading provider of interdisciplinary environmental services, announced today that it was recently  honored with three Business Achievement Awards for 2019:  two by the Environmental Business Journal (EBJ) and one by the Climate Change Business Journal (CCBJ).
EA was honored by EBJ in the category of Technology Merit for successfully demonstrating the effectiveness of thermal desorption/oxidation technology to efficiently remove and destroy per- and polyfluoroalkyl substances (PFAS) from solid media, such as soil and granular activated carbon.  The efficacy of the technology was confirmed through pilot-scale treatability testing conducted by EA under a Strategic Environmental Research and Development research project.
EBJ also recognized EA for its Social Contribution in recognition of raising $90,000 for Water For People to address today's global water and sanitation challenges.  The funds were donations given in support of the company-sponsored ultra-cycling team, which successfully finished the Race Across America.  The EA-sponsored team completed the cross-country race in 7 days, 20 hours, and 44 minutes and was supported by a crew that included 10 current and retired EA employees.
CCBJ recognized EA for Advancing Best Practices in Coastal Resiliency for laying the foundation for a regional strategy to address sea-level rise and shoreline stabilization in the Northern Chesapeake Bay area of Maryland.  Applying a "science to solutions" process to assist Harford County, Maryland in building a greater margin of safety against sea-level rise for the Army's Aberdeen Proving Ground and surrounding communities, the long-range plan identifies associated risks and provides guidance for the incorporation of resilience measures into future infrastructure planning.
"We greatly appreciate these recognitions from EBJ and CCBJ.  Two of the awards are the direct result of our efforts to advance science and engineering in important societal environmental areas—emerging contaminants and climate change," commented Michael Battle, Executive Vice President and Chief Operating Officer.  "The third celebrates the incredible energy and philanthropic spirit of our employee-owners who, through a series of unique fundraising and education efforts, raised awareness and needed funds for Water For People's important global mission.  We have nothing less than total admiration for the riders, crew, and all the generous financial contributors."
About EA Engineering, Science, and Technology, Inc., PBC
EA is a 100% employee-owned public benefit corporation that provides environmental, compliance, natural resources, and infrastructure engineering and management solutions to a wide range of public and private sector clients.  Headquartered in Hunt Valley, Maryland, EA employs more than 500 professionals through a network of 25 commercial offices across the continental United States, as well as Alaska, Hawaii, and Guam.  In business for more than 46 years, EA has earned an outstanding reputation for technical expertise, responsive service, and judicious use of client resources.  For more information about EA, visit www.eaest.com.
About Environmental Business International, Inc.
Founded in 1988, Environmental Business International Inc. (EBI) is a research, publishing, and consulting company that specializes in defining emerging markets and generating strategic market intelligence for companies, investors, and policymakers.  EBI publishes Environmental Business Journal®, the leading provider of strategic information for the environmental industry, and Climate Change Business Journal®, which covers nine segments of the Climate Change Industry.  EBI also performs contract research for the government and private sector and founded the Environmental Industry Summit, an annual three-day event for executives in the environmental industry.
CONTACT:
Melissa Smith
EA Engineering, Science, and Technology, Inc., PBC
225 Schilling Circle, Suite 400
Hunt Valley, Maryland 21031
410-329-5116
masmith@eaest.com
https://eaest.com
×
Contact Us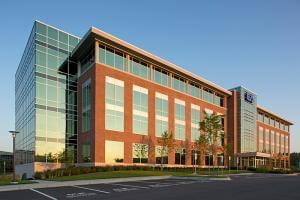 ×
Alaska
Arkansas
California
Colorado
Delaware
Georgia
Guam
Hawaii
Illinois
Maryland
Michigan
Montana
Nebraska
New Mexico
New York
Rhode Island
Texas
Virginia
Washington
EA Satellite Residential locations (Contact 1-800-777-9750)