Hunt Valley, Maryland (31 December 2020)—EA Engineering, Science, and Technology, Inc., PBC (EA), a leading provider of interdisciplinary environmental services, recently promoted 17 company veterans to the position of Vice President.  In this, the final in the series of announcements, we highlight four officer appointments within our Corporate Services structure.  EA's Corporate Services Managers are responsible for providing enterprise-wide support services including information technology and business systems, quality control and health and safety, human resources and recruiting, marketing and public relations, and procurement and finance.  Serving internal customers, EA business partners, and other stakeholders, they strive to increase the efficiency and effectiveness of the company's operations and provide critical support for advancing EA's continued growth.
Matthew (Matt) Bowman, P.E., CCM, Vice President and Deputy Director, Quality Control and Chief, Construction Quality—Matt has 20 years of experience in construction engineering and the management of remedial implementation with the environmental industry.  As the Chief of Construction Quality, he plays a pivotal role, across all operational lines, in coordinating and executing project-level construction activities.  He develops and implements company-wide training initiatives, formalizes quality control policies, provides construction management and quality training, and provides leadership to facilitate effective and exceptional construction and engineering services to EA's clients.  Matt serves as Responsible Managing Individual (RMI) for EA's Oregon Contractor's License and Responsible Managing Employee (RME) for EA's California Contractor's License.  As Deputy Director of Quality Control, he plays a key role in EA's project review process, helping ensure quality and risk management through hundreds of reviews annually.  He is a registered Professional Engineer in Indiana and Oregon and a Certified Construction Manager through the Construction Manager Certification Institute.  Matt has a Bachelor of Science degree in Environmental Engineering from the U.S. Military Academy.
Joseph (Joe) Haggerty, Vice President and Director, Information Technology (IT)—As Director of IT, Joe is responsible for the management, strategy, and execution of EA's IT infrastructure through effective delivery of networks, maintenance of security systems, and improvement of IT processes and communications to keep pace with industry standards and ensure the security and stability of EA's systems and networks.  In response to COVID, Joe's knowledge and leadership were instrumental in EA's seamless transition to a full-time remote working environment—resulting in zero productivity loss, while achieving cost savings on telecommunications expenses.  EA's IT support team is frequently  recognized for outstanding service to employees and external stakeholders.  Through careful planning and timely upgrades, Joe has demonstrated steady leadership and clear vision for uninterrupted deployment of technology during his two decades as Director.  He is leading EA's efforts to achieve compliance with the Department of Defense's new Cybersecurity Maturity Model Certification (CMMC) requirements, which is critical to EA's continued success in the Department of Defense marketplace.  Joe has more than 21 years of experience in the IT field and holds a Bachelor of Science degree in Management Studies from the University of Maryland Global Campus.
Melissa Smith, FSAME, CSDP, Vice President and Small Business Liaison Officer—A 16-year EA veteran, Melissa has been charged with directing EA's Supplier Diversity Program, which is committed to providing diverse businesses with the maximum opportunity in support of the company's procurement requirements since 2013.  In this position, she works closely with EA's procurement team, client programs group, and operations project managers to coordinate, track, and report on EA's Supplier Diversity activities and results; develop strategic sourcing strategies to identify suitable diverse businesses; lead outreach efforts; train and educate EA's procurement managers; and prepare government-required small business plans and reports. The program's success was clearly demonstrated in 2019 when EA's total subcontractor spend was nearly $57 million—with approximately 64%, more than $36 million, awarded to small businesses.  With the purpose of connecting diverse businesses to government agencies, Melissa conceived and implemented the first MEGA Maryland conference in 2017, and continues to serve as the conference's Co-Chair.  Now in its 5th year, MEGA Maryland is widely recognized as a premier event for the architecture, engineering, and construction industry.  Throughout her career, Melissa has been very engaged with numerous professional organizations—most notably, the Society of American Military Engineers (SAME) where she has held leadership positions at the Post, Regional, and National levels.  Inducted into SAME's Academy of Fellows in 2011, Melissa serves on its Executive Committee as Vice Chair, Communications and Marketing.  In addition, Melissa has been actively involved with the American Council of Engineering Companies/Maryland serving on both the Local Government and Environmental Committees.  Melissa holds a Bachelor of Science degree in Economics from Wilson College.  She is a Certified Supplier Diversity Professional through the Alliance of Supplier Diversity Professionals and serves on the Advisory Board for Civic Works Baltimore Center for Sustainable Careers.
Terri Smith, Vice President and Director, Business Systems—As Director of Business Systems, Terri plans and implements technological service strategies within a shared environment to support user efficiencies.  Terri played a critical role in the company's seamless adoption of Microsoft TEAMS as its virtual communication platform when COVID hit in March, and continues today to increase and improve its application.  In addition, she recently completed development and deployment of a new EarthSoft-based field data collection tool, which facilitates the collection of field data in a fully automated environment.  Since joining EA over 20 years ago, Terri's list of accomplishments includes implementation and oversight of every software system EA has developed in-house, and many more that the company has purchased.  Her business system expertise covers the gamut of business functions and includes:  Financial/Enterprise Resource Management, Human Resources, Marketing, Program Management, Document Archival, and Asset Tracking.  Currently, Terri is working on a new expense reporting system, as well as evaluating environmental and engineering data collection and management using unmanned aerial vehicles.  Terri earned a Bachelor of Science degree in Business and Economics from Lehigh University.
With regard to this series of announcements, Ian MacFarlane, President and Chief Executive Officer stated:  "As an employee-owned firm, EA is committed to creating challenging career opportunities and rewarding outstanding performers.  Through these promotions, we recognize their outstanding individual and organizational contributions, demonstrated commitment to client service, and dedication to the principles of our core ideology.  These additions to the company's leadership team will serve to drive EA's future success."
About EA Engineering, Science, and Technology, Inc., PBC
EA is a 100% employee-owned public benefit corporation that provides environmental, compliance, natural resources, and infrastructure engineering and management solutions for a wide range of public and private sector clients.  Headquartered in Hunt Valley, Maryland, EA employs more than 550 professionals through a network of 25 commercial offices across the continental United States, as well as Alaska, Hawaii, and Guam.  In business for more than 47 years, EA has earned an outstanding reputation for technical expertise, responsive service, and judicious use of client resources.  For more information about EA, visit www.eaest.com.
CONTACT: Melissa Smith
EA Engineering, Science, and Technology, Inc., PBC
225 Schilling Circle, Suite 400
Hunt Valley, Maryland 21031
410-329-5116
masmith@eaest.com
×
Contact Us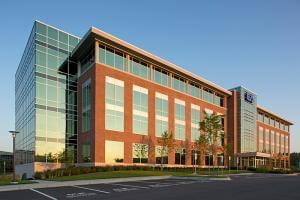 ×
Alaska
Arkansas
California
Colorado
Delaware
Georgia
Guam
Hawaii
Illinois
Maryland
Michigan
Montana
Nebraska
New Mexico
New York
Rhode Island
Texas
Virginia
Washington
EA Satellite Residential locations (Contact 1-800-777-9750)