Hunt Valley, Maryland (3 December 2020)—EA Engineering, Science, and Technology, Inc., PBC (EA), a leading provider of interdisciplinary environmental services, recently promoted 17 company veterans to the position of Vice President.  In this, the second in a series of three announcements, we highlight 6 officer appointments within our Operations Management structure.  EA's Operations Managers are responsible for service quality and client satisfaction; assignment of resources for business development, proposal, and project activity; financial performance; employee management and engagement; regulatory compliance and risk management; and serve as a liaison with other operational units.  The promotions were made possible by EA's continued growth as an employee-owned firm and reflect the career advancement opportunities available to EA's employee-owners.
Chip Brown, Vice President and Manager, Pacific Island Operations—As the Manager of EA's Pacific Island Operations, Chip manages EA's operations in Hawaii and Guam, comprised of nearly 25 full-time staff.  An environmental scientist with over 19 years of industry experience in natural resources, site characterization, and regulatory compliance, he also serves as Program Manager for a wide range of public and private sector programs in tropical environments.  In addition to leading these two offices, he serves as the lead business developer for the Pacific Island operations.  Chip is highly visible in key industry associations and serves as Small Business Advisor for the Honolulu Post of the Society of American Military Engineers (SAME).  Chip holds a Bachelor of Science degree in Natural Resources and Environmental Sciences from the University of Illinois.
Scott Dobson, Vice President and Manager, Abingdon, Maryland Operations —Scott has 31 years of experience in the environmental industry and serves as the Manager for EA's Abingdon office, comprised of more than 25 full- and part-time staff.  In addition to his operational responsibilities, Scott serves as Deputy Program Manager for the Basic Environmental Support Services contract at Aberdeen Proving Ground ($32.3 million pool) under the Sundance-EA II, LLC Joint-Venture (JV), and the Naval Facilities Engineering Systems Command Atlantic Division's Small Business Multiple Award Contract for Environmental Remedial Services ($240 million pool) under an EA-Wood All Small Mentor-Protégé program JV, the EA-Wood-1 MP JV.  An environmental scientist with extensive experience in site characterization and remediation (SCR), Scott also serves as a senior technical reviewer for remedial investigation, feasibility studies, and remedial actions.  He has managed and supervised the design, specification, permitting, construction, and operation and maintenance of over 100 groundwater and soil remediation systems or removal actions and managed several performance-based contracts valued to $18 million.  Scott earned a Bachelor of Science degree in Biology from Randolph-Macon College.
Mark Gutberlet, P.E., BCEE, Vice President and Manager, Mid-Atlantic Engineering Operations—Mark manages EA's Mid-Atlantic Engineering practice, which focuses on environmental infrastructure such as solid waste management, water/wastewater/stormwater conveyance and treatment, coastal resiliency, and ecosystems restoration, and is comprised of nearly 30 full- and part-time staff operating through offices in Hunt Valley and Ocean Pines, Maryland.  Mark routinely serves as Program or Project Manager and currently manages on-call engineering contracts with the City of Baltimore, Baltimore County, Northeast Maryland Waste Disposal Authority, and Maryland Department of Transportation State Highway Administration.  Mark is active in the environmental industry, serving as the Chair of the Baltimore County Solid Waste Management Citizen's Review Committee, and recently served as President of the Mid-Atlantic Chapter of the Solid Waste Association of North America.  Mark holds both Bachelor and Master of Science degrees in Civil Engineering from Virginia Polytechnic Institute and State University and is a Board-Certified Environmental Engineer (BCEE) through the American Academy of Environmental Engineers and Scientists.  He is a licensed Professional Engineer in Maryland, Virginia, Tennessee, and Kentucky.
Barbara (Barb) Roeper, P.E., PMP, Vice President and Manager, Hunt Valley, Maryland, SCR Operations—Barb is a professional engineer with over 30 years of experience in environmental consulting.  She is the Operations Manager for the Hunt Valley-based operations of EA's SCR business unit, comprised of more than 25 full- and part-time staff.  She provides program management support for multiple U.S. Army Corps of Engineers (USACE)–Baltimore District contracts and manages on-call contracts for environmental services for state and municipal government agencies, including Maryland Department of Transportation; Howard County, Maryland; and WSSC Water.  She has executed and managed the full spectrum of site investigation and remediation projects, from initial assessment through design and full-scale construction.  In addition, she often serves as a senior technical reviewer for technical and risk management issues.  Barb holds a Bachelor of Science degree in Chemical Engineering from Bucknell University and a Master of Science degree in Environmental Engineering from Johns Hopkins University.  She is a registered Professional Engineer in Delaware, Maryland, New York, Pennsylvania, and Virginia and holds Project Management Professional (PMP) certification through the Project Management Institute (PMI).  Barb is an active member of SAME, serves on the Federal Liaison Committee of the American Consulting Engineers Council/Maryland (ACEC/MD), and is an officer of the Maryland Local Section of American Institute of Chemical Engineers (AIChE).
Joe T. Vondruska, Vice President and Manager, Deerfield, Illinois Operations—Joe is the Manager of EA's Deerfield, Illinois operations, part of the company's Water and Natural Resources business unit.  The Deerfield office includes 14 full- and part-time scientists and technical staff serving clients through the Great Lakes and Ohio River Valley regions.  The staff's deep expertise in Clean Water Act (CWA) compliance and natural resources is a unique feature of EA's capabilities.  In addition to his operations management role, Joe is a senior fisheries scientist with subject matter expertise in CWA Section 316(a) and 316(b) studies, including ichthyoplankton sampling and identification, adult fish sampling techniques and protocols, habitat evaluation, database development/management, and large river fishes.  In his 35 years of experience, Joe has directed and participated in multidisciplinary aquatic studies throughout the eastern, southeastern, midwestern, central plains, and northern plains states.  He has a Bachelor of Science degree in Natural Resources, Wildlife Management from the University of Nebraska, and a Master of Science degree in Environmental Management from the Illinois Institute of Technology–Stuart School of Business.
Vincent (Vince) Williams, PMP, Vice President and Manager, Munitions Response Services (MRS) Operations—Vince serves as Operations Manager for EA's MRS unit, operating from Hunt Valley and Abingdon.  EA's MRS unit is comprised of approximately 25 full-time staff and more than 40 part-time unexploded ordnance technicians and supervisors, supporting munitions response projects company wide.  A seasoned consultant with more than 30 years of experience, Vince also serves in Program Management and Quality Assurance/Quality Control roles for several performance-based contracts with USACE and Mission and Installation Contracting Command.  These contracts include EA's support for Operational Range Assessments at Army, Army Reserve, Army National Guard, Air Force, Air Reserve, and Air National Guard installations across the continental United States and overseas.  Vince has a Bachelor of Science degree in Environmental Sciences from Polytechnical College Southwest in England and Master of Arts degree in Instructional Systems Development from the University of Maryland, Baltimore County.  He is certified as a PMP through PMI.
With regard to this series of announcements, Ian MacFarlane, President and Chief Executive Officer stated:  "As an employee-owned firm, EA is committed to creating challenging career opportunities and rewarding outstanding performers.  Through these promotions, we recognize their outstanding individual and organizational contributions, demonstrated commitment to client service, and dedication to the principles of our core ideology.  These additions to the company's leadership team will serve to drive EA's future success."
About EA Engineering, Science, and Technology, Inc., PBC
EA is a 100% employee-owned public benefit corporation that provides environmental, compliance, natural resources, and infrastructure engineering and management solutions for a wide range of public and private sector clients.  Headquartered in Hunt Valley, Maryland, EA employs more than 550 professionals through a network of 25 commercial offices across the continental United States, as well as Alaska, Hawaii, and Guam.  In business for more than 47 years, EA has earned an outstanding reputation for technical expertise, responsive service, and judicious use of client resources.  For more information about EA, visit www.eaest.com.
CONTACT: Melissa Smith
EA Engineering, Science, and Technology, Inc., PBC
225 Schilling Circle, Suite 400
Hunt Valley, Maryland 21031
410-329-5116
masmith@eaest.com
×
Contact Us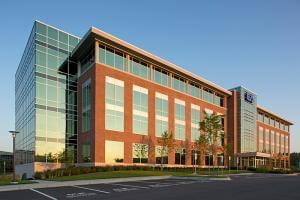 ×
Alaska
Arkansas
California
Colorado
Delaware
Georgia
Guam
Hawaii
Illinois
Maryland
Michigan
Montana
Nebraska
New Mexico
New York
Rhode Island
Texas
Virginia
Washington
EA Satellite Residential locations (Contact 1-800-777-9750)