Hunt Valley, Maryland (28 July 2022)—EA Engineering, Science, and Technology, Inc., PBC (EA), a leading provider of interdisciplinary environmental services, is proud to announce a new website highlighting the sEAmless Configurable Compliance Portal. The software as a service (SaaS) offering was developed to provide the essential building blocks for effective Environmental, Health, Safety, and Sustainability (EHS&S) management systems.
"Clients across the United States have implemented sEAmless to manage and increase operational efficiency in their EHS&S programs," said Brian Lesinski, CPEA, EMS-LA, Senior Vice President and Director of EA's EHS&S Management and Assurance Practice. "This portal website is part of a larger outbound marketing strategy to introduce EA and the software to a wider geographic market sector base."
sEAmless provides customers with a cost-effective, simple-to-use, scalable solution that streamlines challenging compliance-driven data management and reporting needs. It requires no hardware or software installation or maintenance. sEAmless can be accessed anywhere, anytime via a web browser and on mobile devices 24/7/365.
"In addition to describing the capabilities and benefits of the portal, the sEAmless site also outlines contributing team members and software release notes," added Jennifer Peterson, Director, Environmental, Health, and Safety (EHS) Solutions Implementation. "The sEAmless product will be updated over time to provide valuable enhancements benefiting existing and future customers as we continue to grow."
About EA Engineering, Science, and Technology, Inc., PBC
EA is a 100% employee-owned public benefit corporation that provides environmental, compliance, natural resources, and infrastructure engineering and management solutions to a wide range of public and private sector clients. Headquartered in Hunt Valley, Maryland, EA employs more than 575 professionals through a network of 27 commercial offices across the continental United States, as well as Alaska, Hawaii, and Guam. In business for more than 48 years, EA has earned an outstanding reputation for technical expertise, responsive service, and judicious use of client resources. For more information about EA, visit www.eaest.com.
CONTACT:
Amy Lambert
EA Engineering, Science, and Technology, Inc., PBC
225 Schilling Circle, Suite 400
Hunt Valley, Maryland 21031
410-527-2470
alambert@eaest.com
×
Contact Us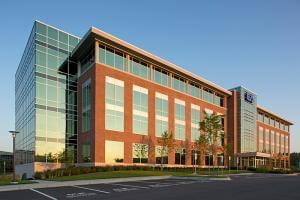 ×
Alaska
Arkansas
California
Colorado
Delaware
Georgia
Guam
Hawaii
Illinois
Maryland
Michigan
Montana
Nebraska
New Mexico
New York
Rhode Island
Texas
Virginia
Washington
EA Satellite Residential locations (Contact 1-800-777-9750)