Hunt Valley, Maryland (10 March 2021)—EA Engineering, Science, and Technology, Inc., PBC (EA), a leading provider of interdisciplinary environmental services, announced today that it was recently honored with three Business Achievement Awards for 2020 through publications produced by Environmental Business International, Inc.:  two by the Environmental Business Journal® (EBJ) and a third by the Climate Change Business Journal® (CCBJ).  In addition, Loren D. Jensen, Ph.D., EA's Founder and Chair, received an EBJ Lifetime Achievement Award.
EA was recognized by EBJ in the category of Project Merit for the success of its innovative partnership with Towson University (TU) in performing emerging contaminants research.  Established in 2017, the EA-TU team was recently awarded its third Strategic Environmental Research and Development Program (SERDP) grant.  Leveraging the capabilities of EA's dynamic ecotoxicology laboratory, the partnership's research focuses on the ecological effects of emerging contaminants and the advancement of potentially safer firefighting alternatives.
EBJ also honored EA in the category of Information Technology for launching sEAmless, an environmental information management system that helps organizations manage and report environmental, health, safety, and sustainability data efficiently.  Built on EA's experience providing environmental compliance services, its knowledge of regulatory requirements, and expertise in information management, sEAmless is a Software as a Service (SaaS) product offered as a subscription-based cloud solution.  Within months on the market, EA has completed a full implementation for a state transportation agency and prospects are robust.
CCBJ recognized EA in the category of Growth: Climate Change Adaptation & Resilience for the growth of its Coastal Resilience practice.  A leader in natural and nature-based solutions, EA was awarded coastal resilience contracts across all market sectors in 2020.  Notable contract wins included National Park Service Coastal Engineering and Hazards Assistance, National Audubon Society, Department of Defense Legacy Program – Guidance for Incorporating Climate Considerations into Cultural Resource Management, and as a team member supporting a grant under the National Oceanic and Atmospheric Administration's Ecological Effects of Sea Level Rise program.  In addition, EA contributed to the development of new and the updating of existing guidance and decision-making documents.
Dr. Loren D. Jensen, EA's Founder and Chair, was honored by EBJ for his lifetime of achievement and dedication to the environmental industry.  Educated in aquatic ecology and fisheries biology, Dr. Jensen founded EA in 1973.  Over the following decades, Dr. Jensen led EA through several periods of dramatic expansion and was instrumental in propelling the company to where it is today with more than 550 employees, annual revenues exceeding $200 million, and a nationwide network of offices.  As environmental regulations, public concerns, and client needs evolved, Dr. Jensen ensured EA kept pace by expanding its services, hiring exceptional talent, developing business systems, and building its unique company culture.
"These awards for outstanding business achievements are a direct result of the hard work and dedicated commitment of EA's employee-owners," commented Michael Battle, Executive Vice President and Chief Operating Officer.  "They clearly indicate that EA is fully prepared for the future of the environmental industry as we address emerging contaminants, leverage the power of digital technology, and improve coastal resilience in the face of climate change.  At the same time, we take great pride in EA's rich history as none of this would be possible without the vision and courage of EA's Founder and Chair, Dr. Jensen."
About EA Engineering, Science, and Technology, Inc., PBC
EA is a 100% employee-owned public benefit corporation that provides environmental, compliance, natural resources, and infrastructure engineering and management solutions to a wide range of public and private sector clients.  Headquartered in Hunt Valley, Maryland, EA employs more than 550 professionals through a network of 25 commercial offices across the continental United States, as well as Alaska, Hawaii, and Guam.  In business for more than 47 years, EA has earned an outstanding reputation for technical expertise, responsive service, and judicious use of client resources.  For more information about EA, visit www.eaest.com.
About Environmental Business International, Inc.
Environmental Business International, Inc. (EBI) is a publishing and research company that generates strategic market intelligence on emerging opportunities in the environmental and climate change industries.  With 32 years of environmental market research and analysis in all key industry segments, the experienced EBI team provides proprietary information for executives, investors, policymakers, and management consulting firms in the form of Business Journals, Environmental Industry Summit meetings, Research Reports, and Statistical Data Packs.  Its monthly webinar presents the latest research and introduces hot topics and new executive perspective with each broadcast.  EBI also emails and posts regular news updates with the EBI News and thought-stimulating, back-and-forth, and coast-to-coast interaction with EBI Counterpoint.
CONTACT: Melissa Smith
EA Engineering, Science, and Technology, Inc., PBC
225 Schilling Circle, Suite 400
Hunt Valley, Maryland 21031
410-329-5116
masmith@eaest.com
×
Contact Us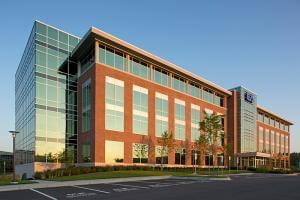 ×
Alaska
Arkansas
California
Colorado
Delaware
Georgia
Guam
Hawaii
Illinois
Maryland
Michigan
Montana
Nebraska
New Mexico
New York
Rhode Island
Texas
Virginia
Washington
EA Satellite Residential locations (Contact 1-800-777-9750)