Hunt Valley, Maryland (14 January 2021)—EA Engineering, Science, and Technology, Inc., PBC (EA), a leading provider of interdisciplinary environmental services, is pleased to announce that Todd Polacek has joined the company as Service Line Program Manager, Water and Natural Resources.  In his new role, Todd is responsible for advancing EA's natural resources and water quality services platform by developing and managing new business relationships in correlation with EA's strategic growth initiative in the Great Lakes region.
A seasoned professional, Todd joins EA with over 20 years of experience in business development, partnership building, and project management and execution.  Since the inception of the Great Lakes Restoration Initiative, he has been actively engaged in numerous natural resources projects and efforts and has extensive experience collaborating with community-based partners to restore aquatic ecosystems in the Great Lakes Basin.  As a result, Todd is a well-known figure in the Great Lakes area with a proven record of facilitating long-term business relationships with customers, stakeholders, and the regulatory community.
"EA is very excited to welcome Todd to our team," said Brian Lesinski, CPEA, EMS-LA,
Senior Vice President and Director, National Service Line Program Management.  "An established member of the Great Lakes ecological restoration community, Todd joins us with a strong track record in business development and client relationship management.  Combine that with his scientific expertise, regulatory knowledge, and extensive network of industry partners, Todd is a solid strategic hire and we look forward to his future contributions and accomplishments."
Todd holds a Bachelor of Science degree in Water Resources – Limnology and Fisheries from the University of Wisconsin-Stevens Point.  He is a committee member of the Milwaukee Estuary Area of Concern (AOC) Fish & Wildlife Technical Team, supporting the prioritization of cleanup and restoration projects for the Milwaukee Estuary AOC.
About EA Engineering, Science, and Technology, Inc., PBC
EA is a 100% employee-owned public benefit corporation that provides environmental, compliance, natural resources, and infrastructure engineering and management solutions for a wide range of public and private sector clients.  Headquartered in Hunt Valley, Maryland, EA employs more than 550 professionals through a network of 25 commercial offices across the continental United States, as well as Alaska, Hawaii, and Guam.  In business for more than 47 years, EA has earned an outstanding reputation for technical expertise, responsive service, and judicious use of client resources.  For more information about EA, visit www.eaest.com.
CONTACT: Melissa Smith
EA Engineering, Science, and Technology, Inc., PBC
225 Schilling Circle, Suite 400
Hunt Valley, Maryland 21031
410-329-5116
masmith@eaest.com
×
Contact Us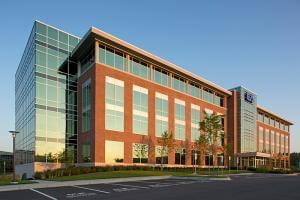 ×
Alaska
Arkansas
California
Colorado
Delaware
Georgia
Guam
Hawaii
Illinois
Maryland
Michigan
Montana
Nebraska
New Mexico
New York
Rhode Island
Texas
Virginia
Washington
EA Satellite Residential locations (Contact 1-800-777-9750)