Hunt Valley, Maryland (27 February 2019)—EA Engineering, Science, and Technology, Inc., PBC (EA), a leading provider of interdisciplinary environmental services, is pleased to announce
today that Richard (Rick) Galloway, Sr. has joined the firm as Program Manager of the company's federal civilian agency business sector.  In this role, he will be responsible for employing strategies to coordinate the effort, communicate the vision, and offer a high level of oversight to EA's pursuit of contracts and implementation of task orders with this diverse group of government agencies.
Rick comes to EA with more than 35 years of demonstrated experience managing large complex contracts and projects and proven business development success.  Applying his combination of business knowledge and technology expertise, he has shaped and executed strategic market initiatives, while providing management and delivery oversight to ensure that clients' desired milestones, requirements, and objectives are achieved.  Technically, his focus in the environmental industry has been on water, natural resources, and environmental management.
"EA's success comes from the talent and commitment of our professionals, and with a career of clear accomplishments, Rick is a great addition to our team," stated Fritz Meyer, P.E., Executive Vice President and Director of Client Programs.  "With his excellent organizational, administration, and management skills, we look to him to increase EA's market share and continue to build on EA's reputation for delivering quality projects on time and within budget."
Rick holds a Bachelor of Science degree in Agronomy from Mississippi State University.  Throughout his career, he has been actively involved with numerous professional organizations, such as the Society of American Military Engineers and the Lower Colorado River Alliance, serving on the Board of Directors for both organizations.
About EA Engineering, Science, and Technology, Inc., PBC
EA is a 100% employee-owned public benefit corporation that provides environmental, compliance, natural resources, and infrastructure engineering and management solutions to a wide range of public and private sector clients.  Headquartered in Hunt Valley, Maryland, EA employs more than 500 professionals through a network of 26 commercial offices across the continental United States, as well as Alaska, Hawaii, and Guam.  In business for more than 45 years, EA has earned an outstanding reputation for technical expertise, responsive service, and judicious use of client resources.  For more information about EA, visit www.eaest.com.
CONTACT:
Melissa Smith
EA Engineering, Science, and Technology, Inc., PBC
225 Schilling Circle, Suite 400
Hunt Valley, Maryland 21031
410-329-5116
masmith@eaest.com
www.eaest.com
×
Contact Us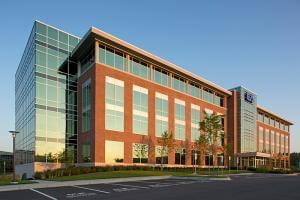 ×
Alaska
Arkansas
California
Colorado
Delaware
Georgia
Guam
Hawaii
Illinois
Maryland
Michigan
Montana
Nebraska
New Mexico
New York
Rhode Island
Texas
Virginia
Washington
EA Satellite Residential locations (Contact 1-800-777-9750)