Hunt Valley, Maryland (23 June 2020)—EA Engineering, Science, and Technology, Inc., PBC (EA), a leading provider of interdisciplinary environmental services, is pleased to announce today that Melissa Becker has joined the company as a Senior Scientist.  Located in EA's Anchorage, Alaska office, Melissa will be responsible for managing projects under EA's U.S. Army Corps of Engineers–Alaska District and Air Force Civil Engineer Center contracts, executing field investigations, mentoring junior staff, and assisting with developing new business throughout Alaska in both the public and private sectors.
In her new role, Melissa will leverage her 20 years of environmental project experience, which spans the full spectrum of site investigation and remediation, compliance, and natural resources management.  Her characterization and cleanup experience includes Phase I and II site assessments, extensive field investigations, and remediation of contaminated sites and erosion-impacted lands.  In the area of compliance, she has prepared Spill Prevention Control and Countermeasure and Stormwater Pollution Prevention Plans as well as developed and conducted associated employee training.  Melissa is well versed with permit compliance database management as well as conducting environmental compliance audits.  Her natural resources management experience focuses on transportation and infrastructure development and has encompassed permit development and review, National Environmental Policy Act documentation, and wetland delineations.
"With the addition of Melissa, we are excited to continue to build our staff with the skill sets our clients need," said Chris Canonica, P.E., Senior Vice President and Director of Pacific Business Unit.  "We warmly welcome our newest addition to the EA senior scientist team and look forward to a long and successful future together."
An Alaska Certified Erosion and Sediment Control Lead, Melissa holds a Master of Science degree in Environmental Science from Alaska Pacific University as well as a Bachelor of Science degree in Environmental Science and Bachelor of Arts degree in Environmental Studies from Central Washington University.
About EA Engineering, Science, and Technology, Inc., PBC
EA is a 100% employee-owned public benefit corporation that provides environmental, compliance, natural resources, and infrastructure engineering and management solutions for a wide range of public and private sector clients.  Headquartered in Hunt Valley, Maryland, EA employs more than 500 professionals through a network of 25 commercial offices across the continental United States, as well as Alaska, Hawaii, and Guam.  In business for more than 46 years, EA has earned an outstanding reputation for technical expertise, responsive service, and judicious use of client resources.  For more information about EA, visit www.eaest.com.
CONTACT: Melissa Smith
EA Engineering, Science, and Technology, Inc., PBC
225 Schilling Circle, Suite 400
Hunt Valley, Maryland 21031
410-329-5116
masmith@eaest.com
×
Contact Us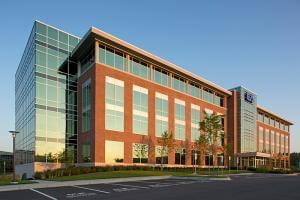 ×
Alaska
Arkansas
California
Colorado
Delaware
Georgia
Guam
Hawaii
Illinois
Maryland
Michigan
Montana
Nebraska
New Mexico
New York
Rhode Island
Texas
Virginia
Washington
EA Satellite Residential locations (Contact 1-800-777-9750)