Hunt Valley, Maryland (14 May 2019)—EA Engineering, Science, and Technology, Inc., PBC (EA), a leading provider of interdisciplinary environmental services, is pleased to announce that
Regina Cagle Irr, P.E., environmental engineer and project manager, recently earned TRUE Advisor certification as part of the Green Business Certification Inc. Total Resource Use and Efficiency (TRUE) Zero Waste program.
A Maryland-licensed Professional Engineer, Regina has 10 years of experience incorporating sustainable solutions into various civil and environmental engineering projects statewide.  Reflecting on the TRUE Advisor certification, Regina commented:  "As an environmental engineer routinely supporting municipal solid waste infrastructure projects, including landfill and compost facility design and construction, I see first-hand the impacts solid waste can have on the environment.  I look forward to working with clients to improve solid waste diversion and overall sustainability in their operations through application of TRUE Zero Waste best practices and associated industry standards."
The TRUE Zero Waste program is designed to support companies in defining, pursuing, and achieving zero waste goals through evaluation of existing waste programs and encouraging thoughtful re-design of resource life cycles, using an application and rating system for project certification.  "By encouraging our professionals to pursue TRUE Advisor certification, we're demonstrating to our clients that their sustainability goals are important to us; we're investing in their success and, in so doing, also expanding EA's service offerings," explains Sarah Ridgway, P.E., Senior Vice President.
With her certification, Regina becomes one of the first TRUE Zero Waste Advisors in the state of Maryland.  Regina earned a Master's degree in Sustainable Energy Development from the University of Calgary and a Bachelor's degree in Environmental Engineering from Drexel University.  She is an active member of the American Society of Civil Engineers, Chesapeake Water Environment Association, and the Water Environment Federation's Stormwater Institute.
About EA Engineering, Science, and Technology, Inc., PBC
EA is a 100% employee-owned public benefit corporation that provides environmental, compliance, natural resources, and infrastructure engineering and management solutions to a wide range of public and private sector clients.  Headquartered in Hunt Valley, Maryland, EA employs more than 500 professionals through a network of 26 commercial offices across the continental United States, as well as Alaska, Hawaii, and Guam.  In business for more than 45 years, EA has earned an outstanding reputation for technical expertise, responsive service, and judicious use of client resources.  For more information about EA, visit www.eaest.com.
CONTACT:
Melissa Smith
EA Engineering, Science, and Technology, Inc., PBC
225 Schilling Circle, Suite 400
Hunt Valley, Maryland 21031
410-329-5116
masmith@eaest.com
www.eaest.com
×
Contact Us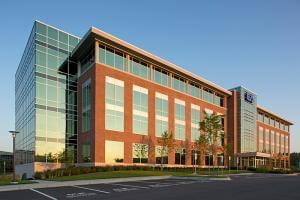 ×
Alaska
Arkansas
California
Colorado
Delaware
Georgia
Guam
Hawaii
Illinois
Maryland
Michigan
Montana
Nebraska
New Mexico
New York
Rhode Island
Texas
Virginia
Washington
EA Satellite Residential locations (Contact 1-800-777-9750)